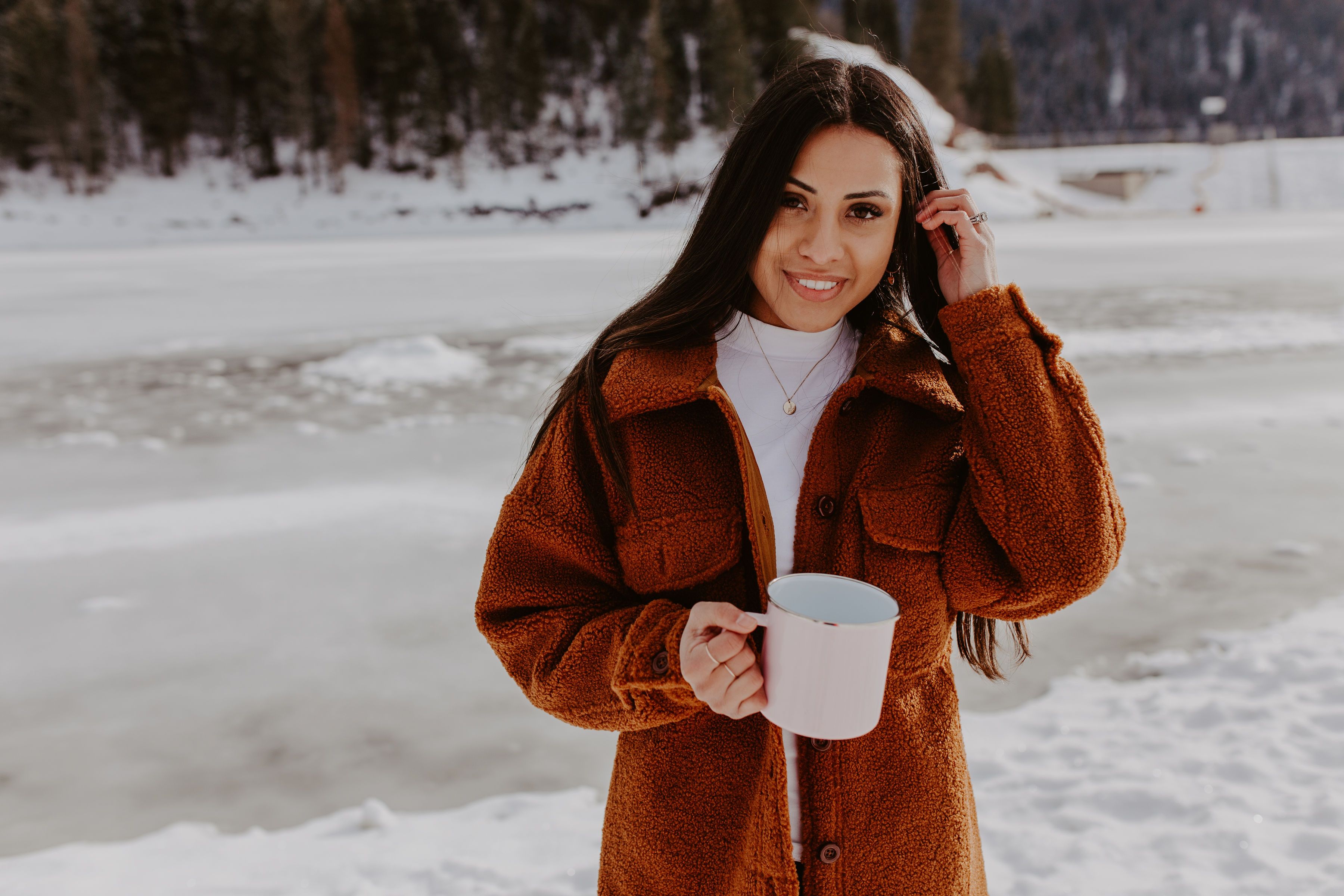 How to Conquer the Winter Blues👊🏼
I know I'm not the only one who starts to feel a little down during the winter months. Between the colder weather, shorter days, and lack of sun, winter can be rough! Buuuuut, there are ways to make it better! I've put together a list of things to do when the winter blues hit.
Take a Bath
Taking a bath is easily one of my top methods of self-care. Add some bath salts or a bath bomb with relaxing or healing effects. I personally believe I've mastered taking a bath, but everyone has their own favorite things. When I take a bath, my essentials are bath salts, a candle,  a snack and drink, and Netflix or my favorite music playlist.
Go Outside
Depending on where you live, the winter cold can be intimidating, but it's so important to get outside! Bundle up in your favorite
puffer coat
and
boots
, throw on a
beanie
, and go for a walk. Even if it's just for ten minutes, I promise it'll help! As much as I sometimes hate the cold, there's something about it that feels really clarifying for me.
At-Home Spa Night
I used to never use at-home
face masks
, but now, I'm a believer. About a year ago, I bought the L'Oreal Paris Pure-Clay Detox & Brighten Skin Mask (that's a mouthful) on a whim. I'm far from a skincare expert, but I know that every time I use that mask, I look like I'm glowing the next day (not to toot my own horn). I like to throw on a face mask, get out some nail polish, and turn on an episode of The Good Place (sorry @ The Office, but we're on a break). Treat yourself with something that will make you look
and
 feel good.
Spending time with other human beings is essential, even if you're independent or an introvert. You can get some friends together to play Quiplash (my personal favorite), or grab a friend to go for a walk or go sledding. A good time with friends can be the best medicine.
Exercise
This is one that you may be rolling your eyes at, but I think we've all heard about a million times how important exercise is. When you exercise, your body releases endorphins, which essentially are "feel-good" hormones. Exercise makes you feel good (even if it feels terrible for the first quarter-mile). If you're not into running or lifting weights, find a dance or fitness class so that you're doing something you enjoy!
Bake
Now that you've gone outside or exercised, you've officially burnt the calories to indulge, right? Try a new recipe or stick with a classic, but baking can be so much fun and has the sweetest payout. Head over to the
OLB House + Home Page
to find some tools!
Retail Therapy
Retail therapy is REAL. How GREAT does it feel to come home and find a package of goodies sitting on your front porch? There's just something about hitting "add to cart" thirty times that really makes you feel powerful. Or, you can always do your shopping in person so that you get to see all of the pretty little things before buying. Retail therapy is always a good friend when I'm feeling stressed or down.
Clean Your Room!
Okay, I bet half of you just rolled your eyes or groaned a little when you read this...and trust me, so did I. I'm writing this to convince myself...but it's actually true! Not only will cleaning make you feel like you've accomplished something, but having a clean living space helps with so many different things! It lowers stress levels and brings a state of zen to your life. Turn on your favorite playlist (or maybe shuffle this
Apple Music playlist
 I made for fulfilling orders over the Black Friday weekend) and get cleanin'!
Service
I once listened to someone speak who essentially said that they found purpose in helping other people have a better life. Life was worth it to them if they could make someone else's time on this earth easier or more worthwhile. Even if you're feeling down, it will make you feel better if you can help someone else! During this time of year, there are so many opportunities for service. Bake someone a meal or treat, shovel your neighbor's driveway, volunteer at your local food bank, or find some way to brighten someone's day.
Alright, I hope you feel a little more prepared to fight the winter blues this season! Let us know what your favorite things to do for self-care are in the comments!