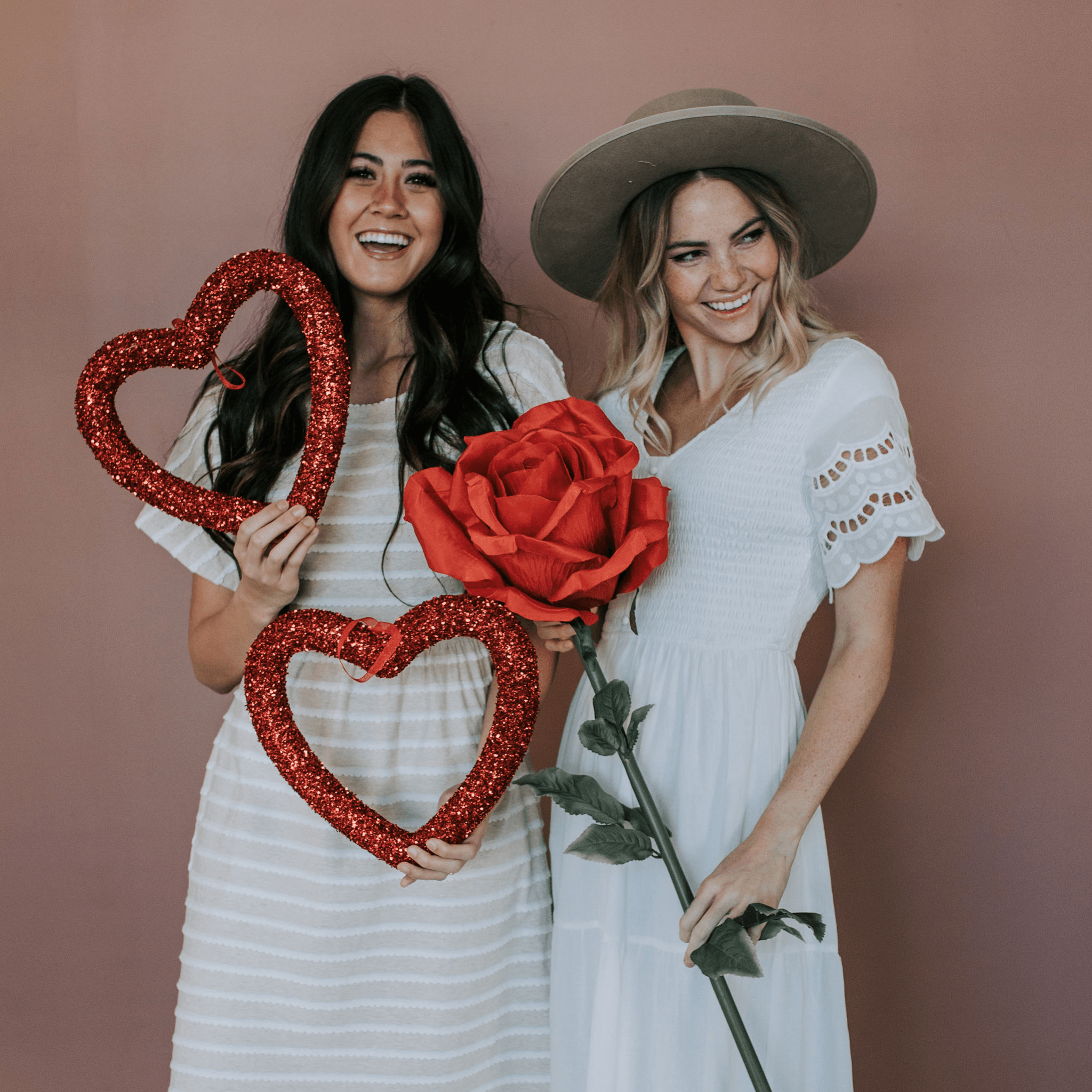 Valentine's Gift Guide For Her 💕
Ok girls today's blog is for all the men out there! So take a look at it then send it to your man + let him know what you want for Valentine's Day! 
Valentine's Day is all about a bouquet of red roses, a box of her favorite chocolates, a fancy dinner out, + the perfect letter to let her know how much you love her. Valentine's gifts can be hard though... while she does love the bouquet of red roses, box of chocolates, fancy dinner, + so on. You know she's looking forward to the perfect gift! It's time to dig a little deeper to find out what she really wants!
Whether you're in a new relationship or you've been with your babe for a while, Valentine's Day is a day to spoil her, by giving her the perfect gift(s) that you know she will love! So to help out all the men here (including my man... he needs all the help he can get!) I put together a perfect list of things your girl would love to receive on Valentine's Day!
BAGS
Yes, we need a bag for every day of the week, it's true! Big or small, we need them ALL!!! 
DRESSES
A dress would be the perfect gift! Especially if you have a surprise fancy dinner planned, I call that the perfect Valentine's day!
SHIRTS
Because we wear shirts every day... there's no reason not to get her a shirt! From a basic to a graphic tee, to a nice blouse, you cannot go wrong!
NECKLACE
A 
small dainty
 necklace just might be calling your girl's name! It's the perfect way to dress up any outfit!
ACTIVEWEAR
As girls, we LOVE wearing yoga pants... even if we didn't go to the gym! You cannot go wrong here! We are AALLLL OBSESSED!!!
SHOES
There's no such thing as too many shoes! From all the different styles to all the different colors, we want... excuse me... NEED them all!!!
Okay guys, if you're still 
in
 a loss at what to get your babe, I have one last idea for you... A GIFT CARD! Women LOVE gift cards! It gives us the opportunity to buy exactly what we want! It's truly a win-win if you ask me!
Just remember Valentine's Day does NOT change year to year like Thanksgiving, + Easter, it's ALWAYS February 14th! So mark your calendars + don't forget it! And lastly, Valentine's Day isn't just about getting HER gifts! Girls, make sure you know what HE wants this year! Top off your gift with the perfect Valentine's date! Stay tuned, ideas coming to you next week!