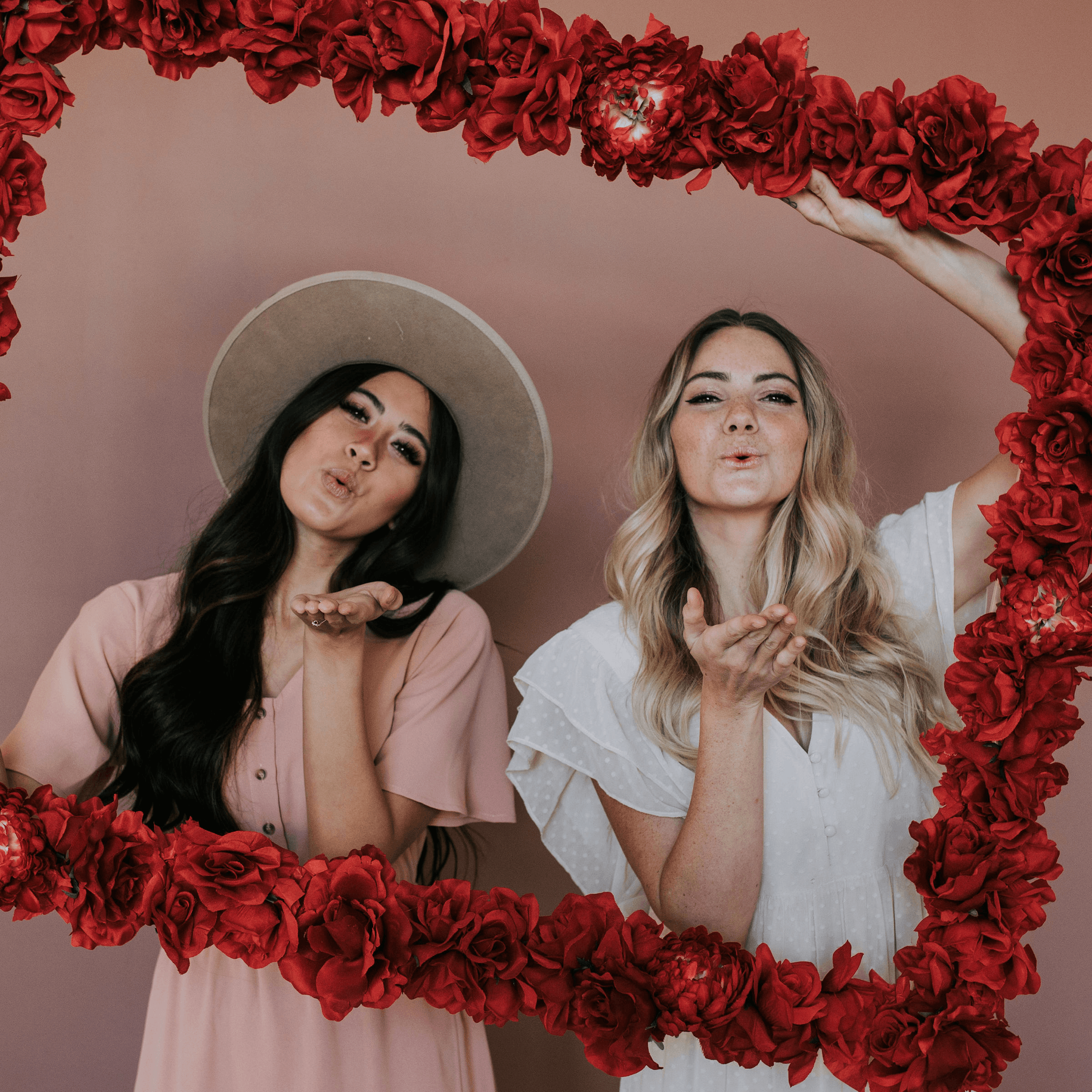 The Perfect Valentine's Date 💐
It's Valentine's Day! A day full of love + celebrating those we love! 
 I don't care if you're single, married, dating, or anything in between, make your Valentine's Day one to remember! No one wants to get stuck in a rut watching Netflix + eating pizza in bed... We already do that! Let's make this day what it's supposed to be! A celebration of LOVE! 
Valentine's Day is NOT like any other date 
night though. Y
ou have to take the time to pre-plan the day or night out, I'm talking to all the men here... girls, please tell them!!! No matter what your budget is, you are bound to find something to make the night memorable.
CHOCOLATE TASTING OR CHOCOLATE MAKING
Don't get sucked into buying store chocolates... GROSS!!! But if you do, I won't judge you... unless it's NOT from See's Candies- if you haven't tried them YOU MUST! Anyways, there are many great places that teach you how to make your own chocolates! But if you can't find one, 
YouTube
 it or look it up on 
Pinterest
 babes! We all have a sweet tooth we NEED to satisfy.
SHOPPING
This one's for all my GALENTINES girls! What's a 
better
night than
 shopping with your girls?! I can't think of one! Pick out outfits for each other, serious or silly! It's a night to gush over how AMAZING you look 
in
... well, EVERYTHING! I call that the perfect night!
Maybe your special someone is into shopping?! I still call this the perfect night! This is a perfect + unique way to bond!
THE SPA
The spa... the greatest place EVER!!! Surprise your lover with a day at the spa, or if they 
aren't into that kind of thing just go
 for a couples massage! If you aren't into massages you are CRAZY!!! The best part about the spa is you can go with your girls too! Plus, they usually have AMAZING deals for V-day! It's time to treat your body to some goodness!
AN ESCAPE ROOM
Valentine's is a day of celebrating those you love! Get a group of your loved ones, put your brains together, + see if you can get out in time! If you haven't done an escape room yet, I recommend this being your V-day date! You will NOT regret it, babe!
Okay, okay, this one is so cliche, I KNOW! But it's a classic, + who doesn't love getting all dressed up (like we are talking real fancy 
babes
!) for a nice fancy dinner?! With your lover or your girls, a fancy dinner is a night to remember if you ask me! 
Plus, it's
 the perfect time to indulge! And I know I'm always down for a good three-course meal, what about you?!
ROMANTIC GETAWAY
A romantic getaway is just what I need! Who's with me?! Get away from your daily life, work, kids, whatever you need a break from. There's nothing quite like a quiet romantic getaway with your lover. The best part about this is that you can add in a fancy dinner + a couples massage! This is what I'm talking about 
babes
!
This isn't just for lovers, go on a getaway with your girls! You'll definitely be laughing the night away!
HOT AIR BALLOON RIDE
This is a very fun + romantic way to connect with each other! Plus, you have an AMAZING view, the thrill of flying, +  an experience you'll never forget. But make sure to wear warm clothes! It can get cold up there... + it's the perfect excuse for a new outfit!
COMEDY SHOW
Escape reality + laugh the night away with a themed show! You'll definitely have lots to talk about on the drive home! And who doesn't love to laugh?! Whether you're with your lover or your girls, this is a night you'll remember 
+ talk
 about for a long time!
Now that the list is put 
together, talk
 to your lover, your girls, your friends, or family + plan the perfect night out!... or night in! Make it a night to remember celebrating those you love with the ones you love!