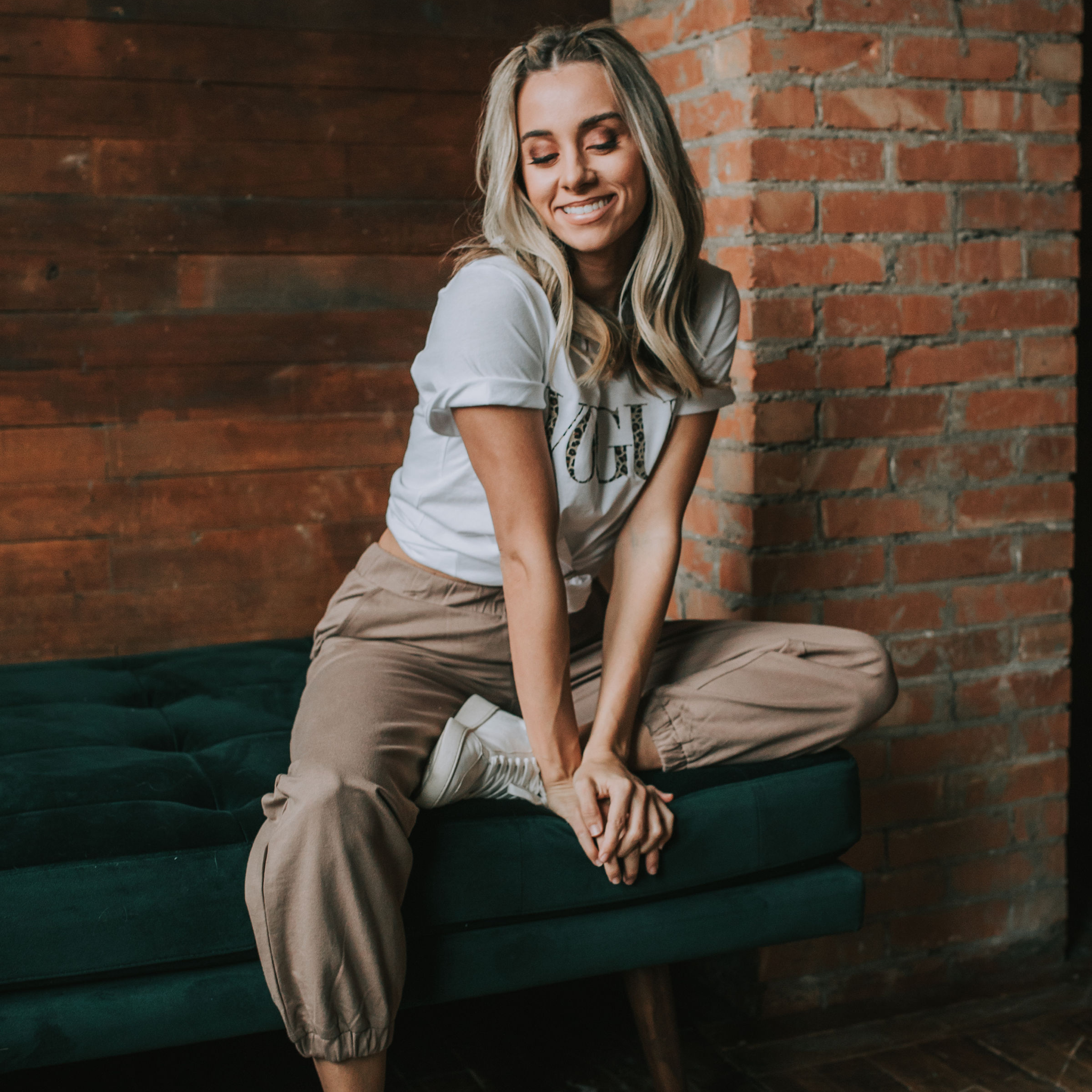 Some days I am ready to conquer the day + dress to impress! Topping off my outfit with the best accessories to win my day! But other days I throw on whatever shirt I see first... or maybe the sweats I wore yesterday when I got home from work... ha 
If we are honest, on days like these you still want to look cute, while feeling comfortable! Even the simplest of makeup will do, just throw on a little mascara + you're set! But, no one really wants to go out truly looking lazy. So if you are having one of those days here are some great tips on how to dress!
DRESS + SNEAKERS
I am OBSESSED with the dress + sneakers look!!!! It is truly the best way to look pretty, but feel incredibly comfortable! The best part, you don't have to think much about styling! Sometimes all we need is an outfit that is easy to put together + makes you feel comfortable the whole day!
SWEATSHIRT + LEGGINGS
If you do not own a pair of leggings, who are you??!! Leggings are a MUST + if we are honest... they do scream lazy + comfy, but you can STILL dress them up + look SOOO cute!!! Put on your favorite T-shirt or sweatshirt, throw your hair in a messy bun + grab your sneakers, or sandals + you are ready for your day! Leggings are definitely a go-
to
 of mine!
JUMPSUIT
Ok, this is 100% my lazy day, but still 
look
 cute outfit! I am OBSESSED with our Exclusive Love Song Jumpsuit, ask anyone! I wear it almost every week. The best part is, there isn't much 
thinking
 when putting this outfit together! Jumpsuits are what lazy day outfits are made of if you ask me!
MOM JEANS + T-SHIRT
Mom jeans are the new thing right now! Ditch your 
skinny
, tight, + uncomfortable jeans for this trendier pant! Throw on your favorite shirt + some sneakers + you have the perfect outfit! I love a good loose + stretchy jean, who's with me?!
SHIRT + LIGHT TROUSERS
Okay, first things first! Light trousers are THE BEST! They are so comfortable and easy to wear! Dress them up for a night out, or dress them down with a basic shirt + you are set! This outfit will help you move more comfortably + still look HOT! Throw your hair in a loose french braid to finish your lazy day look!
Embrace the lazy day look, girl, sometimes it can be the cutest look if you ask me! Throw on your glasses, don't put makeup on + rock your day babe!