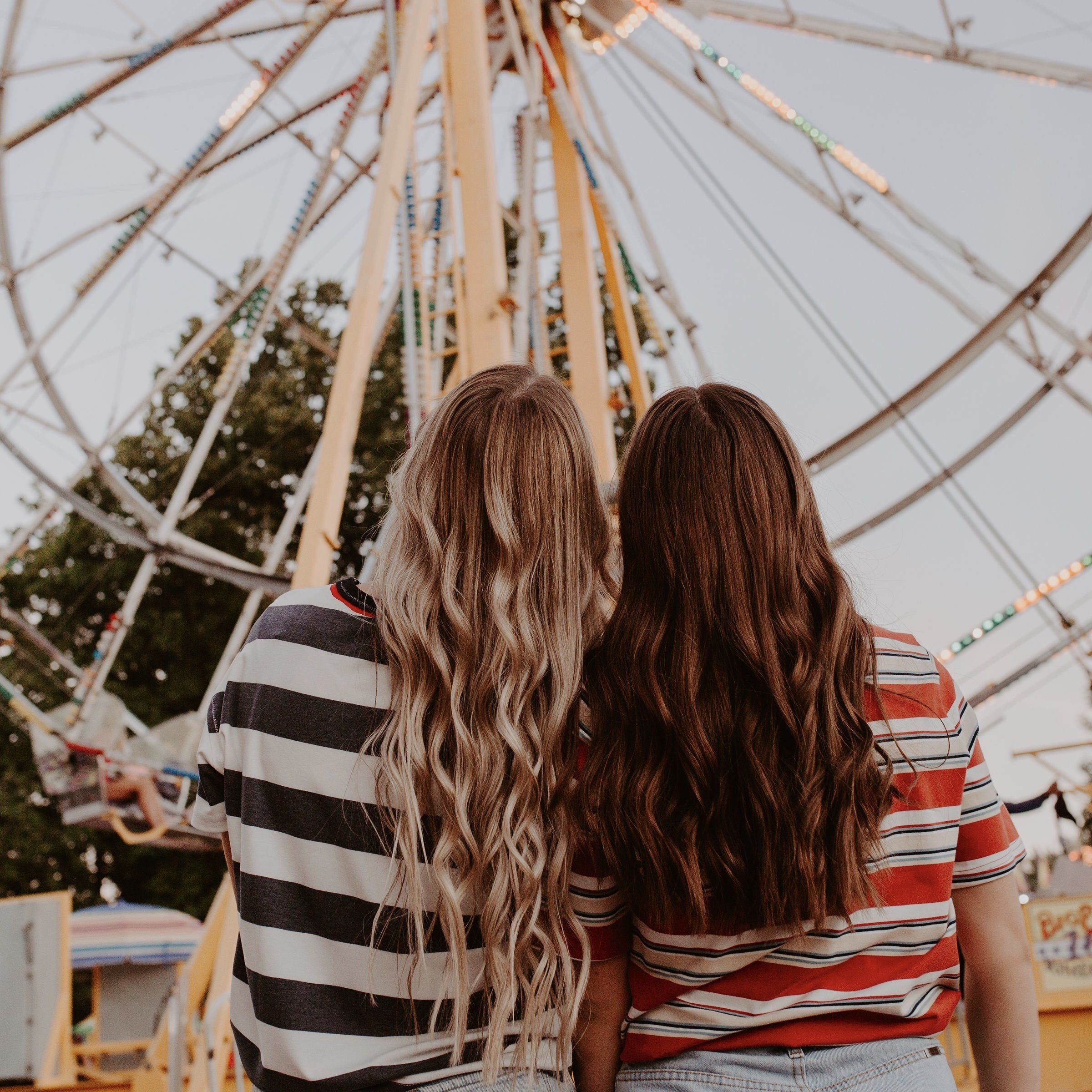 Summer will forever be my favorite season + I'm the type of person that wants to make the most of every minute of it! With summer in full swing, here are just a couple of my favorite things to do to make for a successful season!
Go to a drive in movie
If you've never been to a drive in movie, I promise you are missing out! Very few things compare to sitting in the bed of a truck with a couple blankets, some good snacks, and your best friends - enjoying the warm summer breeze + a good movie.
Attend an outdoor concert
Whether you're a regular concert attendee or you've never been to one, this is a summer MUST! There's nothing quite like a warm summer night, good music, and great friends to make for an unforgettable memory.
Go to a carnival
Very few things scream summer to me more than a carnival - the rides, the food, the music, the games... If you need me, you can find me at a carnival every single weekend!
Take a road trip
I'm a firm believer in the statement that some of life's very best memories are formed on road trips. Whether you go with your friends or your family, for a quick weekend or a full cross country drive, you've got the world at your fingertips - so windows down, music up, and DRIVE.
Go to a water park
Summer days were meant for two things: water parks + amusement parks. There are very few better ways to spend your summer days than on water slides + roller coasters!
Go stargazing
I've always loved getting away from the city and looking up at the stars - it's a great way to relax and enjoy some deep thinking. So grab a blanket, get your best Spotify playlist ready, get out of the city lights, and enjoy everything the night sky has to offer!
Attend a baseball game
Everybody loves going to the ball park - there's a reason it's referred to as America's pastime! Throw on a jersey and your favorite ball cap, grab some good food, and enjoy a good time w/ some great company!
See the wildflowers
My love for the mountains runs deep + I couldn't be more obsessed with summer wildflowers! Do yourself a favor and drive up to enjoy the scenery - I can promise you won't be sorry!
Have a bonfire
Summer nights around the fire are my very favorite thing - to say I'm obsessed would be a MAJOR understatement! Turn on some music, have some s'mores, and make some good memories.
Go to a farmers' market
There's nothing quite like an authentic farmers' market! Go get the full experience + get some fresh food while you're at it - one of my favorite ways to spend a cool summer morning!
Take a hike
It's no secret that I'm a huge sucker for hiking - there are few things I love more than being up in the mountains! Try out a new trail you've never been on, or do a hike you've already done a hundred times - just get out there and enjoy nature!
Sleep under the stars
Whether you're camping in the mountains or sleeping in your own backyard, pull out a sleeping bag + take advantage of the warm summer nights, the cool breeze, and the beauty of the night sky!
Take a lake trip
Okay, but is it really summer if you don't take a lake trip (or if you're like me, twenty-something lake trips)? Whether you prefer to go swimming, boating, or even just sitting out in the sun, the possibilities are ENDLESS + there's a lil' something for everyone to enjoy!
Watch fireworks
Fireworks are definitely non-negotiable - in my book, you can't have summer without 'em! There are few things I love more than sitting out on a blanket + watching the sky light up!
These are just a few of my favorite ways to spend my summer days, but no matter what you choose to do, just get out there and make memories - after all, that's what summer is all about!