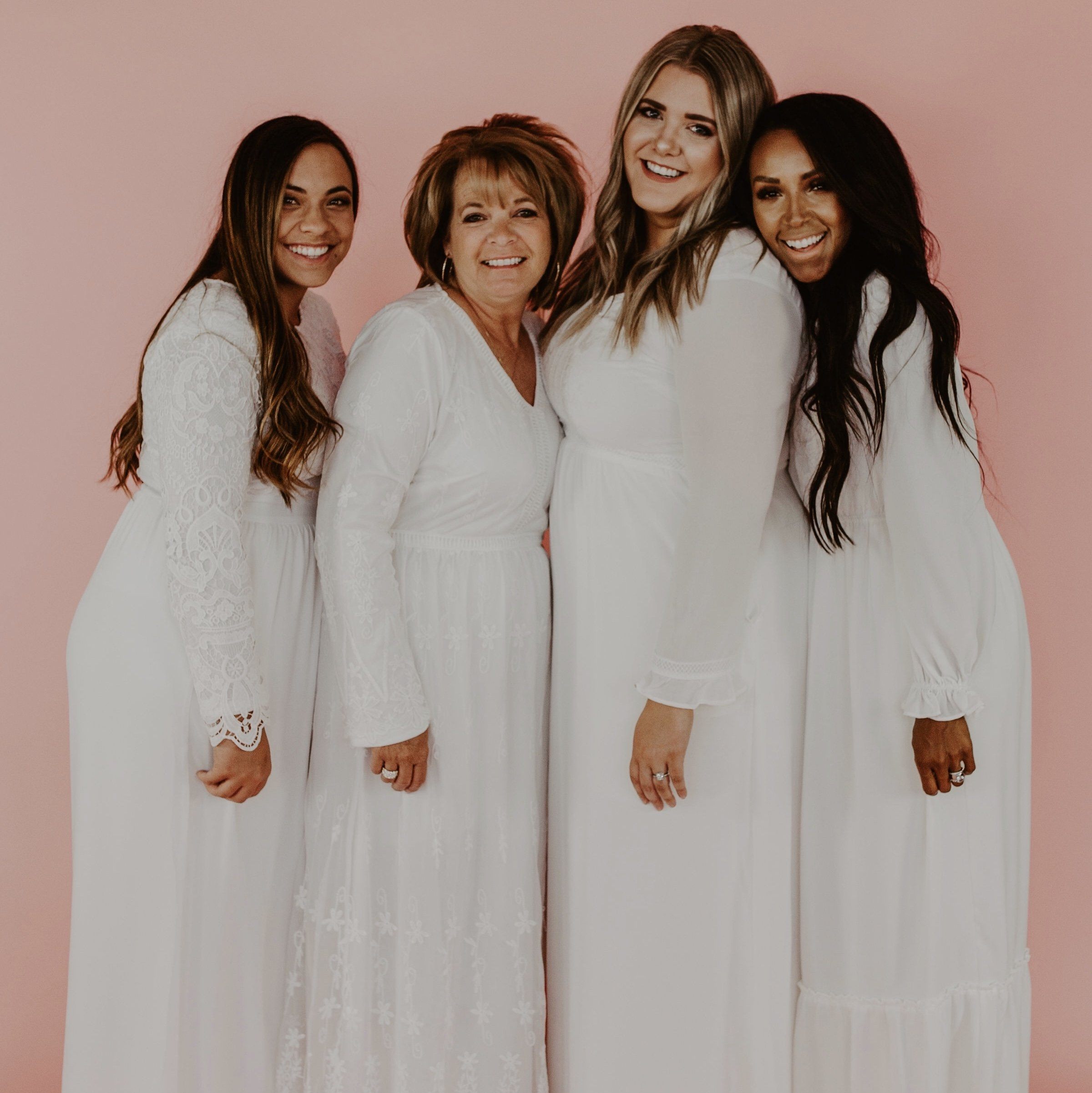 One Loved Babe EXCLUSIVES: The White
We've been keeping a big secret + we are so excited to finally share what we've been working on! Our White collection is one of our most popular lines in the shop, and Melanie has been working hard to design her own exclusive dresses to add to the collection! We are beyond excited to announce that our exclusives are HERE + they are oh, so good!
It's so hard for me to pick a favorite of these new designs, but if I had to, this would definitely be it! I just can't get over the contrast of the lace detailed body + the simple, elegant skirt - I have nothing but heart eyes for this one.
The Norma is every good thing from our other temple dresses combined into one perfect dress. The embroidery, the cuffed sleeves, the flattering cut... and the pockets are just the cherry on top!
This pretty lil' thing puts a bohemian spin on a classic style, and I just can't get enough of it! The Eve features stunning floral details and is the perfect feminine + flattering dress, perfect for all body types!
When it comes to the Phyllis, it's all about the details! To say I'm obsessed with the embroidery would be a MAJOR understatement - not to mention the pretty little details on the sleeves! It puts an original spin on a classic look to suit every individual style.
No matter your body type, your age, or your style, we've got something to suit every woman - so shop our full collection of The White here!