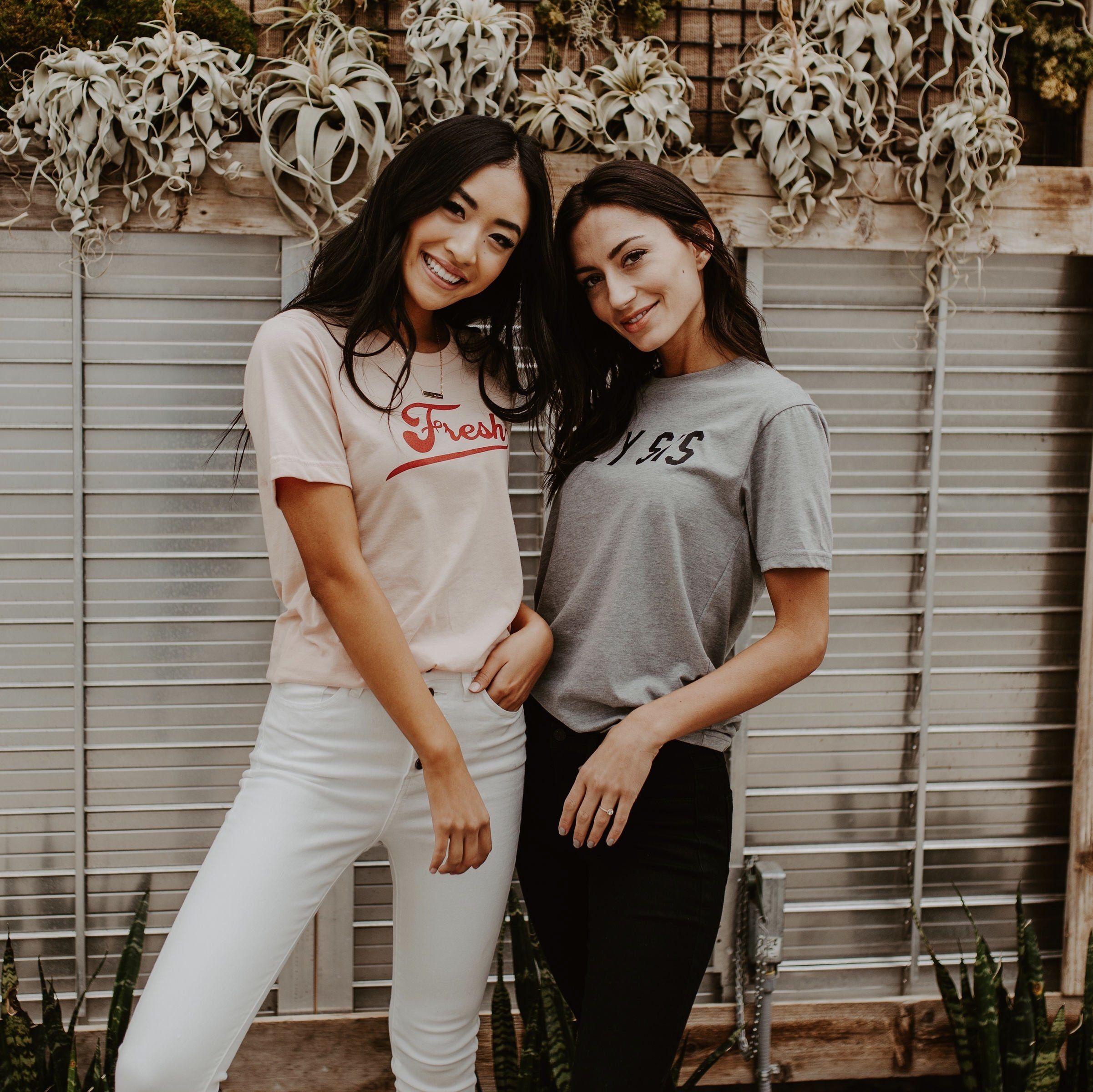 How to Style: Graphic Tees
This season is all about graphic tees + it's definitely a trend I can get behind! My graphic tees are probably some of my favorite items in my closet - anything that's casual, cute, & easy to style is instantly my best friend! One of my favorite things about them is that there are SO many different ways to wear them to suit your own individual style! Here are just a few of my favorite ways to style them to give you a lil' outfit inspiration:
Throw it on with a casual skirt
(shop this look: skirt, shoes)
Pair it with some cute high waisted shorts
(shop this look: shorts, shoes, hat)
Do a half tuck with your favorite jeans
(shop this look: jeans, shoes)
Pair it with cute & comfortable wide-leg pants
(shop this look: pants)
These are just a few of my favorite ways to style, but whether you want to keep it casual or dress things up a bit, the possibilities are endless! Another thing I love is how easy they are to accessorize - throw on a scarf or a cute brim hat, and you've instantly stepped up your outfit game!
(shop all accessories
here
)
Graphic tees are my go-to all through spring & summer, and I think it's pretty easy to see why! If you haven't jumped on the bandwagon yet, I give you my full permission to treat yourself - you won't be sorry! Shop our full collection of graphic tees
here
+ snag yourself some goodies!