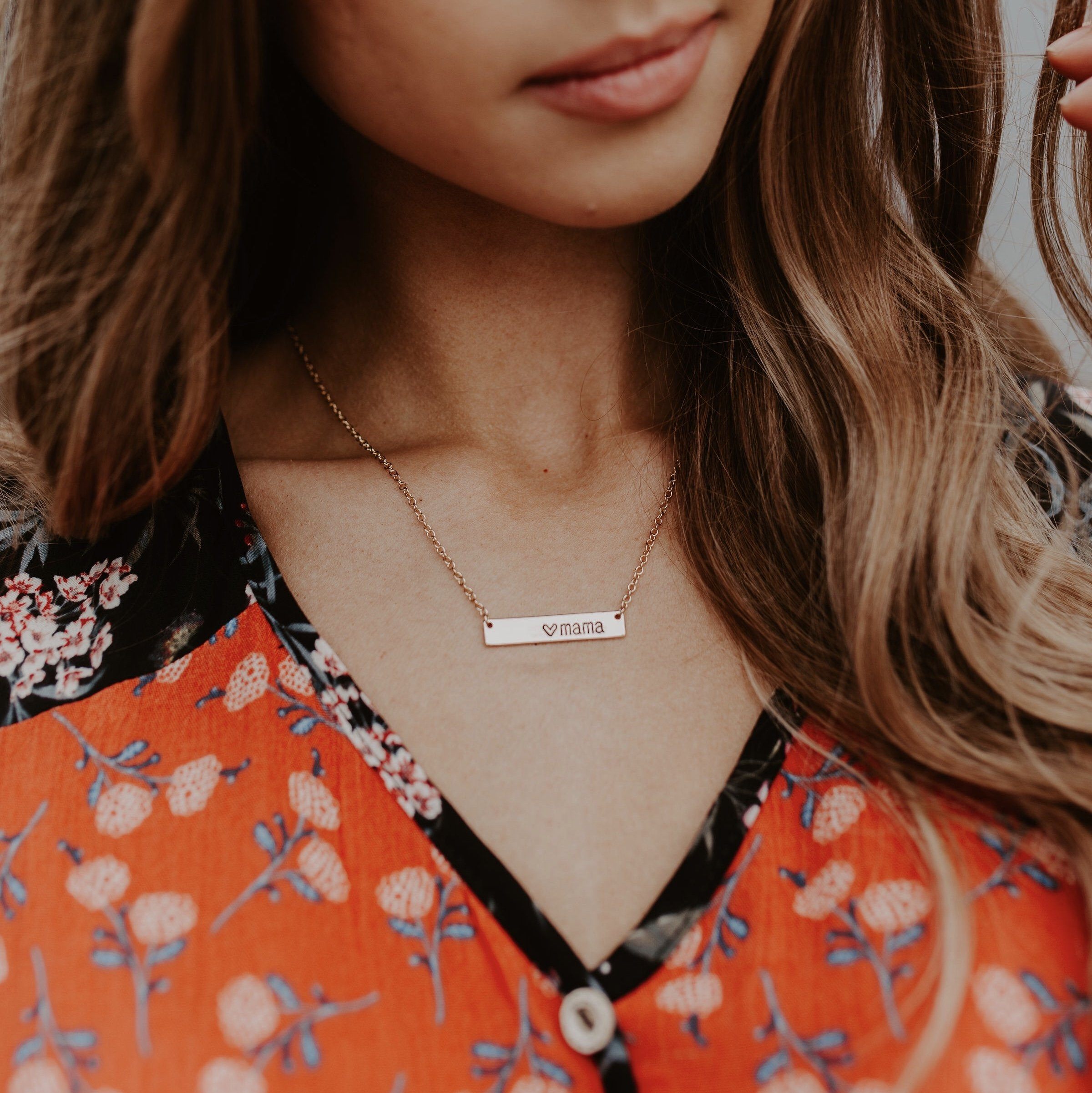 Mother's Day is just around the corner, and you know what that means - it's time to start looking for the perfect gifts to show your favorite ladies some love! Regardless of who you're shopping for, it can be tricky to know where to start - but lucky for you, we're here to make shopping a breeze with the perfect gift guide!
Maybe this one's obvious, but who doesn't love getting jewelry for Mother's Day?! Whether she prefers necklaces, earrings, or rings, we've got a lil' something for everyone - and come on, could our
Mama Necklace
be any more perfect for the occasion?!
 Let's be honest, a new dress is the way to a woman's heart - so if you're looking for that perfect gift, look no further! We have so many styles and colors to choose from, you're sure to find something she'll LOVE.
Too many purses? There's no such thing. A cute new handbag is just what the doctor ordered + we've got styles everyone will love - from traditional totes to trendy boho bags!
Give a girl the right shoes & she can conquer the world - so I think it's safe to say that a new pair of shoes might just be one of the best ways to kick off Mother's Day! Treat her with a new pair of heels, some simple sandals, or a cute pair of clogs to make sure her special day starts off on the right foot!
 Now that you've got your wheels turnin' on some gift ideas, let's 
get shopping
so you can be sure to get your goodies in plenty of time for Mother's Day!