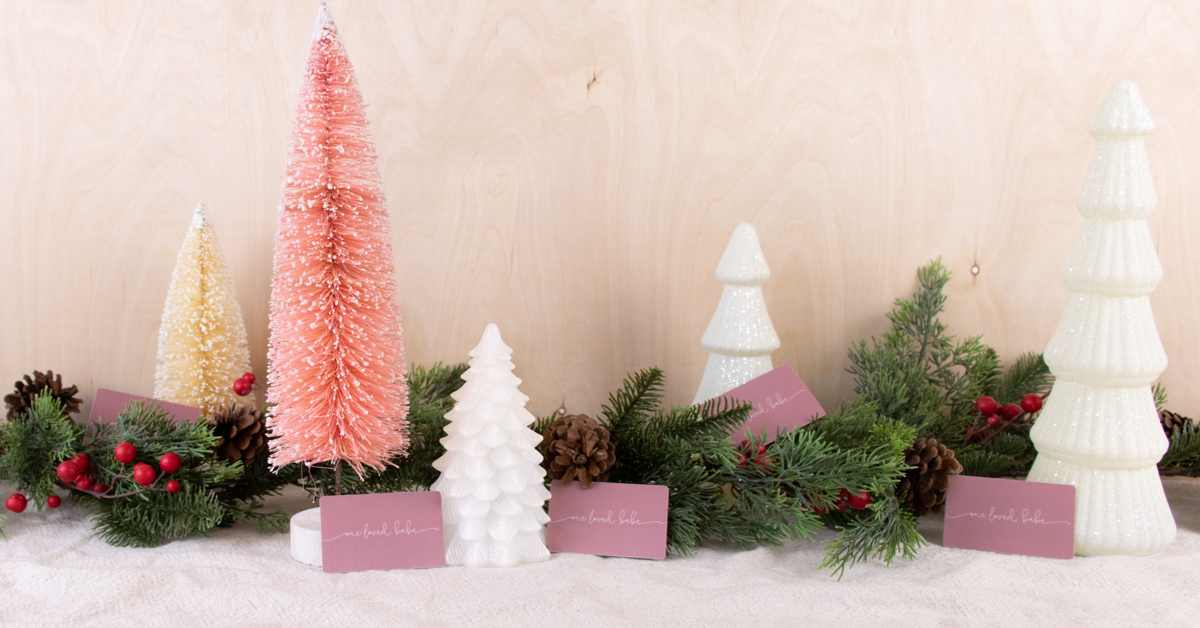 OLB Last Minute Gifts & Stocking Stuffers
Tis the season...to rush your last minute Christmas shopping in time to wrap presents and stuff stockings before Santa comes. We wanted to help you out and create the ultimate list of stocking stuffers and last minute gifts for any personality. Plus, with the stocking stuffer collection on our website, everything you need is just a click away!
For the fashionista
No outfit is complete without accessories, and you can never have enough! For this friend, jewelry is a classic, but don't forget about hats, scrunchies, and bags. PLUS, you don't even need to know their clothing size to add the finishing touch for the perfect outfit.
Shop: Necklaces, Accessories, Hats
For the friend who likes to keep it cozy
Here's to the girls who would rather stay home with a cup of cocoa and a good book (or movie!). Add the perfect cozy pajama set, a beanie, and a candle, and you'll be set for the perfect night.
Shop: Mckelle Set, Warm Cocoa Set, Loungewear, Beanies
For the traveler
You know that friend who posts a picture in a different place every week? We've got just the thing for them. A great weekender-style bag to carry everything you need while you're on the road is an essential, and my personal favorite is the San Lucas Bag. If you're looking for something with a little lower price, go for a graphic tee to showcase the places they've been.
Shop: San Lucas Bag, Yosemite National Park Tee, Route 50 Graphic Tee
For the makeup guru
Everyone is beautiful, with or without makeup. But sometimes, it's nice to get all done up. For the friend who never leaves home without a little makeup, add to their collection with palettes, makeup brushes, and beauty blenders.
Shop: Makeup Palette, Beauty
For the plant lady
Once you get one, your collection is only going to "grow" from there (yes, pun intended). Plants are perfect to brighten a room, help you get in touch with your nature side, and give you a sense a purpose (you're a plant mom now, and keeping them alive isn't always easy!). I think we all know someone whose plants are starting to take over. For this friend, help them look the part with cute flower pots and graphic tees.
Shop: Terra Cotta Flower Pot w/ Stand, Leaf It Be Top, Plus Size - Leaf It Be Top, Gold Lines Flower Pot
For the concertgoer and music lover
I have to admit, this one is me, and the lack of concerts in my life due to COVID is killing me. Nevertheless, I love keeping up with my favorite bands and showing off my band merch. Whoever your music lover friend may be, a band tee is the perfect piece to add to their wardrobe. We have a huge selection of graphic tees, so you're bound to find the perfect one.
Shop: Graphic Tees, ACDC Stamp Graphic Tee, Beatles Abbey Road Tee
For the facial care fanatic
You know that friend whose face is somehow ALWAYS glowing, or who doesn't miss a night of their daily skin routine? Yep, that one. For this friend, we're thinking a face mask set or pore cleansing pad duo might be just the thing they need. Plus, both of these items have such low prices, you won't even come close to breaking the bank.
 For the friend you just can't figure out
Some people are just hard to shop for. So for this friend, give them the gift of choice - with a gift card. A gift card is the perfect gift, because the recipient is the one who gets to decide what would be perfect for them. With a gift card, you can't go wrong. 
Shop: Gift Cards