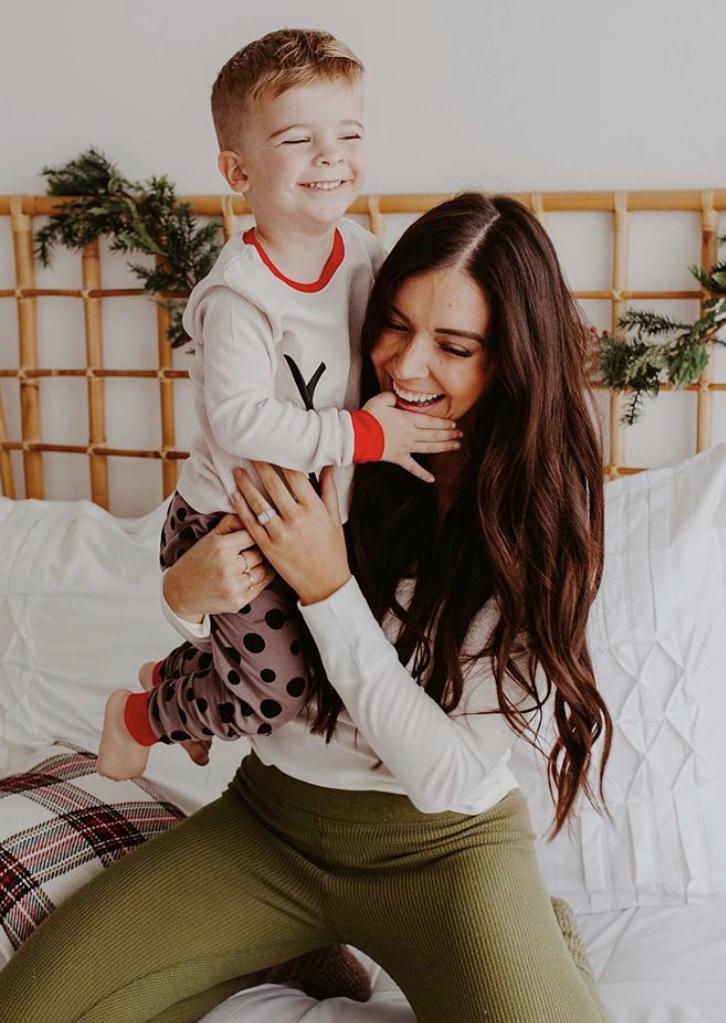 OLB Team Holiday Traditions
One of my favorite things about meeting other people and other families is learning what different traditions they have. I have a friend whose family eats Wheaties with bananas every Christmas morning, and they've been doing it for generations. Another friend's family puts on a play in their living room each year, complete with costumes and choreography.
Every family is so different, so I wanted to get to know the One Loved Babe team a little better this year and find out if they have any unique holiday traditions! Here's what they said:
Kira
On Christmas Eve, Kira's family gets dressed in their holiday pajamas to watch The Santa Clause (it's a must). On Christmas, they all have dinner together! 
Kirsten
When I talked to Kirsten, she said, "I love Christmas traditions!" On Christmas Eve, Santa drops off matching PJs for everyone and they always take a picture together. They drive around to look at all the Christmas lights and then head home to watch the classic Grinch and drink egg nog. She says, "It's the best!"
Lexi
Lexi and her family get matching Christmas PJs every year. I really love the other Christmas tradition she and her husband has. They make cookies or brownies and deliver them to their local firemen who are working on the holiday. How sweet! (literally...)
Melanie
On Christmas Eve, Melanie and her family start the day by going out to breakfast. In the afternoon, they go to a movie or go bowling, followed by Chinese food for dinner. That night, they open their Christmas PJs and she and Chad (her husband) move their mattress into the living room to sleep "under the tree" and watch Christmas movies. On Christmas Day, they go to Melanie's parents' house and eat French Dip sandwiches.
Ari
My family does a Secret Santa gift exchange. After sharing our sizes, wants, and needs in a group message, we are assigned a name to get a gift for. On Christmas Eve, we all get in our Christmas pajamas and one at a time, we open our presents and try to guess who our Secret Santa is. It's become tradition to use silly handwriting or wrap our gifts in odd ways to throw people off, but all in all, it's always a great time.
On Christmas Day, we all head to the movies, still in our pajamas. It's my favorite thing! 
Holiday traditions are a great way to come together as a family, and I definitely got to know our team a lot better by learning about their traditions. What are your favorite holiday traditions? Let us know in the comments!