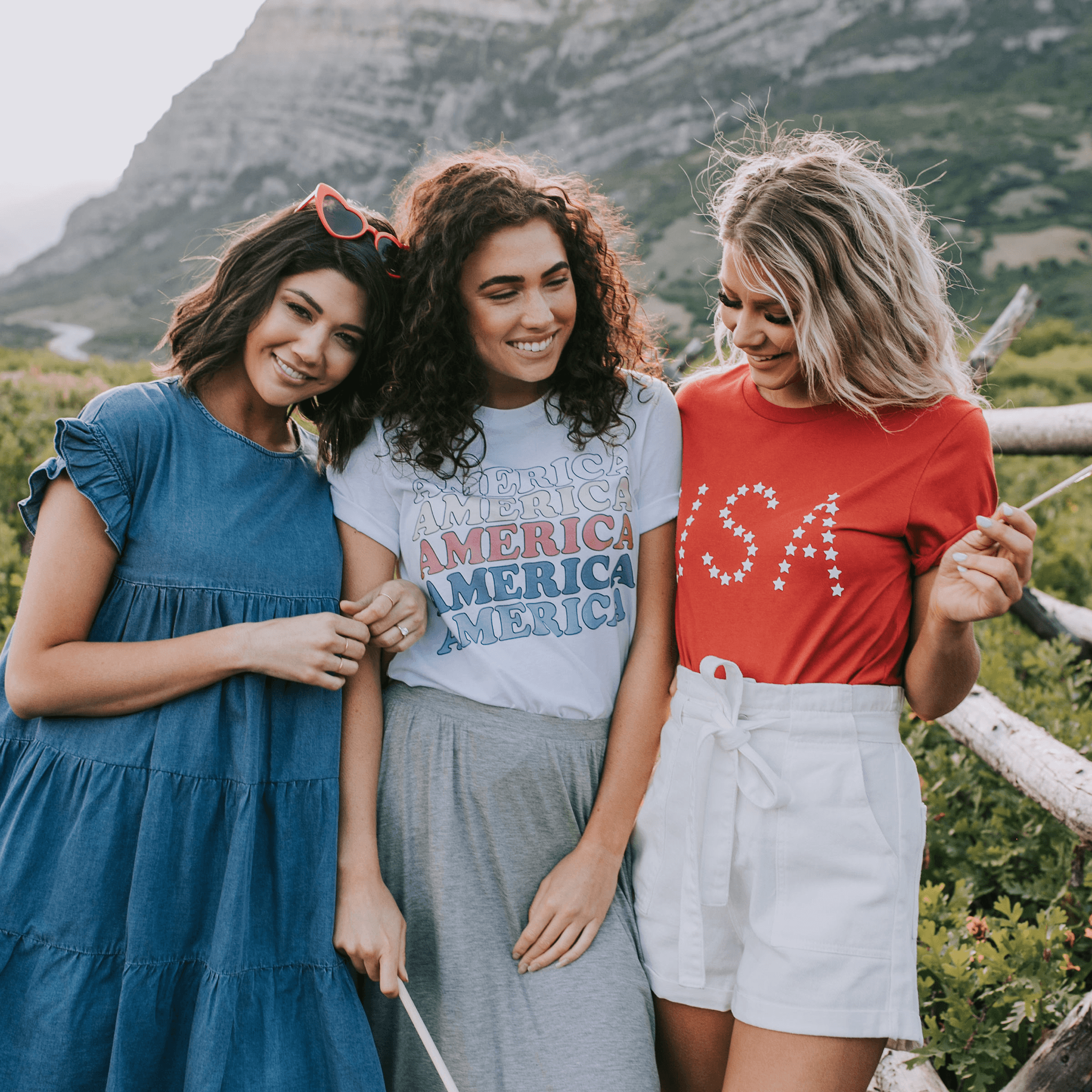 FOURTH OF JULY OUTFIT INSPIRATION
Can we take a moment to talk about how fast time flies?! Babes, it's almost the Fourth of July!!! It's one of my FAVORITE holidays! I'll take any excuse to be with family and friends + eat food! Not only is the Fourth of July a fun time with family + friends, but the OUTFITS are to die for! I absolutely love dressing up for the Fourth of July! Whether you keep it simple with a touch of red, white, + blue, or go all out with stars + stripes, you'll find the perfect outfit for your celebration! 
Choosing the perfect outfit can be long + hard, I mean, who doesn't want to look perfect for their Fourth of July picture?! And if you don't take a picture...who even are you?! Anyways, we put some pictures together just for you to give you a little inspiration for your outfit this year!
Now that you have some inspiration to look at, comment below what your Fourth of July outfit will be this year! And don't forget to add that picture!