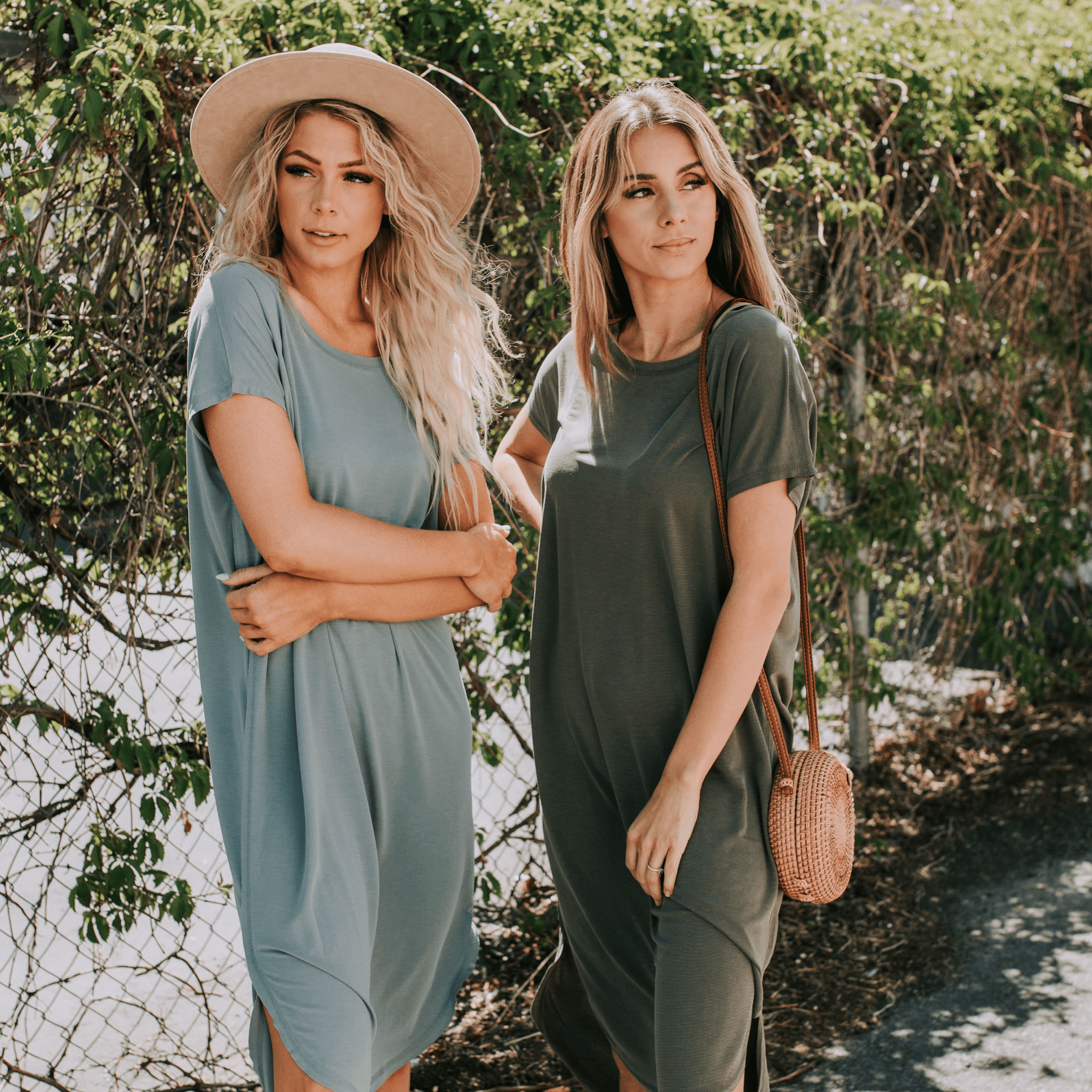 Dresses You'll Want To Wear ALL.SUMMER.LONG.
Summer might be a little different than past summers, but no matter what happens you can rely on warm summer days + the best summer dresses to get you through! We've been stuck at home for weeks + the only thing that got us through was our trusty sweat pants + pajamas, am I right, or am I right?! Now that we are SLOWLY going back to normal it is time for an easy, comfy, + one item outfit! A DRESS! The best part, there isn't much thinking that needs to go into choosing a dress! Here are our top dresses you need this summer!
This dress is giving me ALLLLL the summer vibes! The oversized fit is where it's at these days. This effortless look is the way to cure all your problems. Add some accessories + it will feel like a new dress each time you wear it!
A simple white dress might not seem like much, but have you looked at the detail on our Exclusive Adelaide Dress? You won't be able to take your eyes off this one! Add a pop of color with some shoes or accessories + you are ready for the warm summer day!
Take a spin in our Fresh Start Dress, it's a perfect way to dress up this summer! The embroidery details on this dress are giving me life! This is definitely a must add to your collection of summer dresses! 
Okay, this dress is giving me ALLLLL the heart eyes! And screams The Fourth of July! Anyone else agree? I am loving the blue + red gingham print! Oh + before I forget this amazing dress just got better, it has POCKETS! Where will you wear our Shirley Dress this summer?!
PLAY NICE DRESS
Just looking at this t-shirt dress tells me I need it! And did we mention the detailed functioning drawstrings on the side! This dress will get you through any summer day, it's so dang comfy! But the real question, sandals or sneakers?!
This summer, nightgown-inspired dress is exactly what we need after being quarantined. Talk about an easy transition from pajamas + sweats ALL day! This comfy + cute dress is exactly what we need after weeks at home!
Dresses are where it's at this summer! What one will you be adding to your summer collection of dresses?!