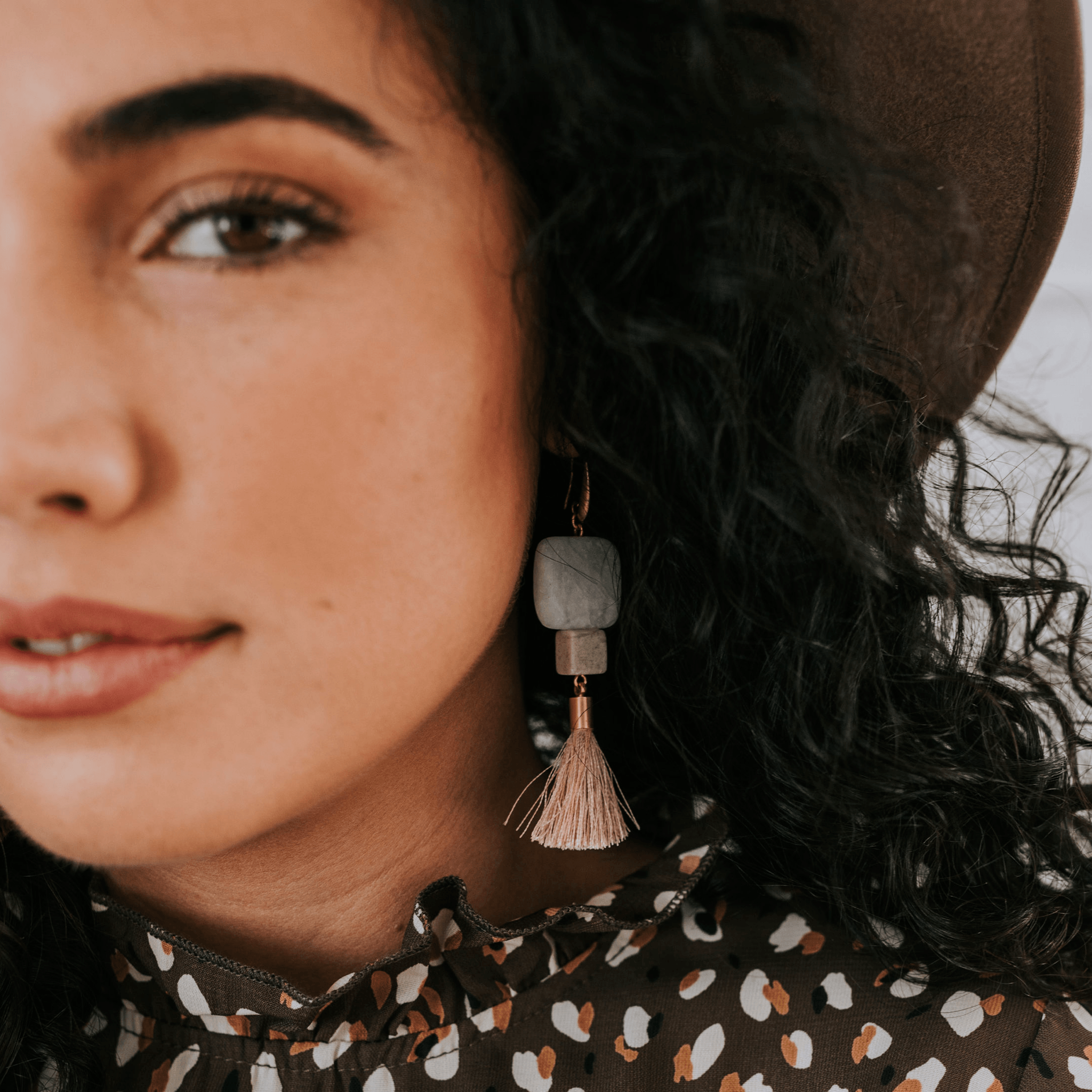 Five Accessories Everyone Should Own ✨
Accessories change the look of your wardrobe staples, by adding color, spice, + a new way to wear that outfit staple of yours! Accessories can change your outfit from ordinary to extraordinary in one simple step! ⚡️ Many of us leave the house without adding any accessories, me included! So I decided I would put the list together, 5 accessories you should have in your closet to create your own signature style!
Any handbag can instantly express your style + your personality! 👜 Plus, we all need somewhere to put our phone, wallet, keys, snacks... YES, snacks!!! Please tell me I'm not the only one who puts snacks in their bag?! It doesn't matter the bag, find one that works for you + your everyday lifestyle, there are so many options to choose from!
Okay, babes jewelry is a NECESSITY! ✨There are endless styling options when it comes to jewelry, you cannot go wrong! Even by adding simple earrings your outfit will change your look SO MUCH!!! And when it comes to jewelry, the options are endless! Earrings, necklaces, rings, bracelets, + more!!! Like I said, there are SOOOO many options out there!
You are either a hat person or 
your
 not... but it's time to branch out + try something new! Hat styles are endless + all the color options keep growing! 👒 There's bound to be a hat you can rock girl! And an added plus, hats are your 
skins
 best 
friend
, protecting you from all the UV rays hitting your beautiful face!
Shoes, my favorite way to accessorize!  👠 When I'm looking for shoes, the number one thing I want is COMFORT! But, nowadays a beautiful pair of shoes can have it ALL!!! Function, style + comfort! Talk about a win-win-win!!! And who doesn't love shoes, talk about endless styles + colors, it's mind-blowing!!!
I LOVE hair accessories! I live off dry shampoo, anyone else?! So adding a good hair accessory is the perfect distraction from my gym hair! 💁🏼‍♀️ From scrunchies, hair scarfs, to hairpins, adding one of these is the perfect 
splash of color your
 outfit needs!
Now is your time to add any or all of these
accessories
 to your closet that aren't there already! 🛍 Or if they are.... keep adding! There's no such thing as too much, right?! Happy shopping! 😘