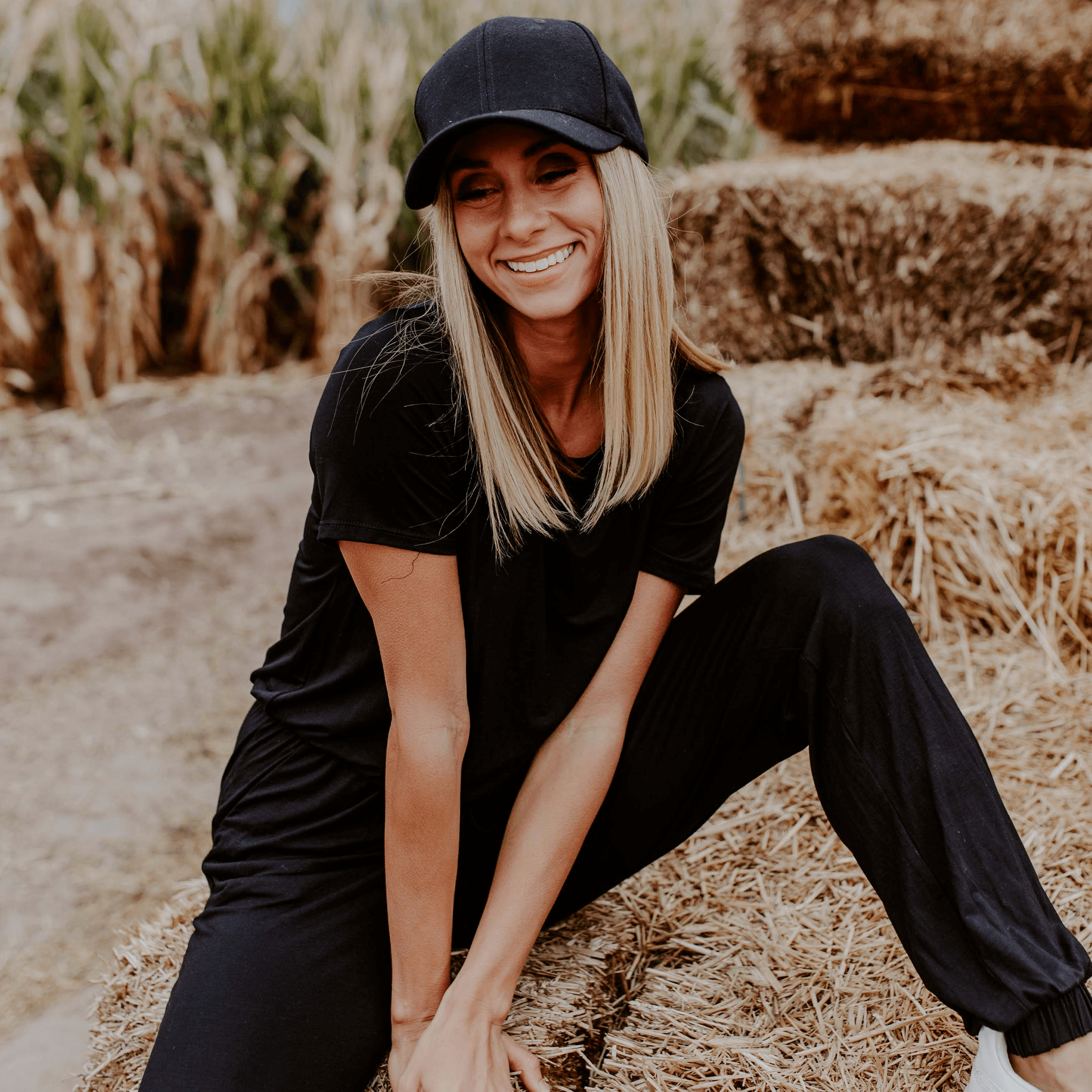 3 Outfits For Comfort + On-The-Go
Let's be honest, we are all busy most days + want to stay comfortable, so why can't you be comfy while being fashionable?! Whether you're a stay at home mom with a list of to-do's longer than that cute maxi dress of yours, a student running around campus trying to get to class on time, or just trying to stay comfortable while on the go, we put together 3 perfect outfits with your comfort in mind!
EXCLUSIVE LOVE SONG JUMPSUIT + KNOX DENIM JACKET

I am 100% OBSESSED with this jumpsuit! What's better than feeling like you're in your PJ's all day?! And better yet, add a distressed denim jacket for the win! If it has pockets, a waistband, + it's stretchy, it WILL be in my closet! This outfit will have you wanting to wear it every day of the week!
NOWHERE TO BE FOUND JOGGERS +  MARLEY TOP

Who doesn't love a good pair of joggers with an elastic waistband?! Add a basic long sleeve that's loose + relaxed fitting to the mix and this outfit is calling your name! Give me all the camo!!! Then I can fall asleep in class and no one will know🤣. This just might be my new go-to outfit, who's with me?!
HEART EYE BOTTOMS + CUDDLE UP SWEATER

Wide leg pants + a sweater, giving me all the heart eyes😍! Sweater weather is the best weather, am I right?! Add the most comfortable wide legs pants to the mix + we have a winner for your new favorite outfit! Being chic + cozy has never been so easy!
Traveling, going to the movies, staying at home, or running errands, we all need that comfortable on-the-go outfit! So here you go. Now you are ready to start your day comfortable + confident while being stylish!

Comment your favorite comfortable + on-the-go outfit below!