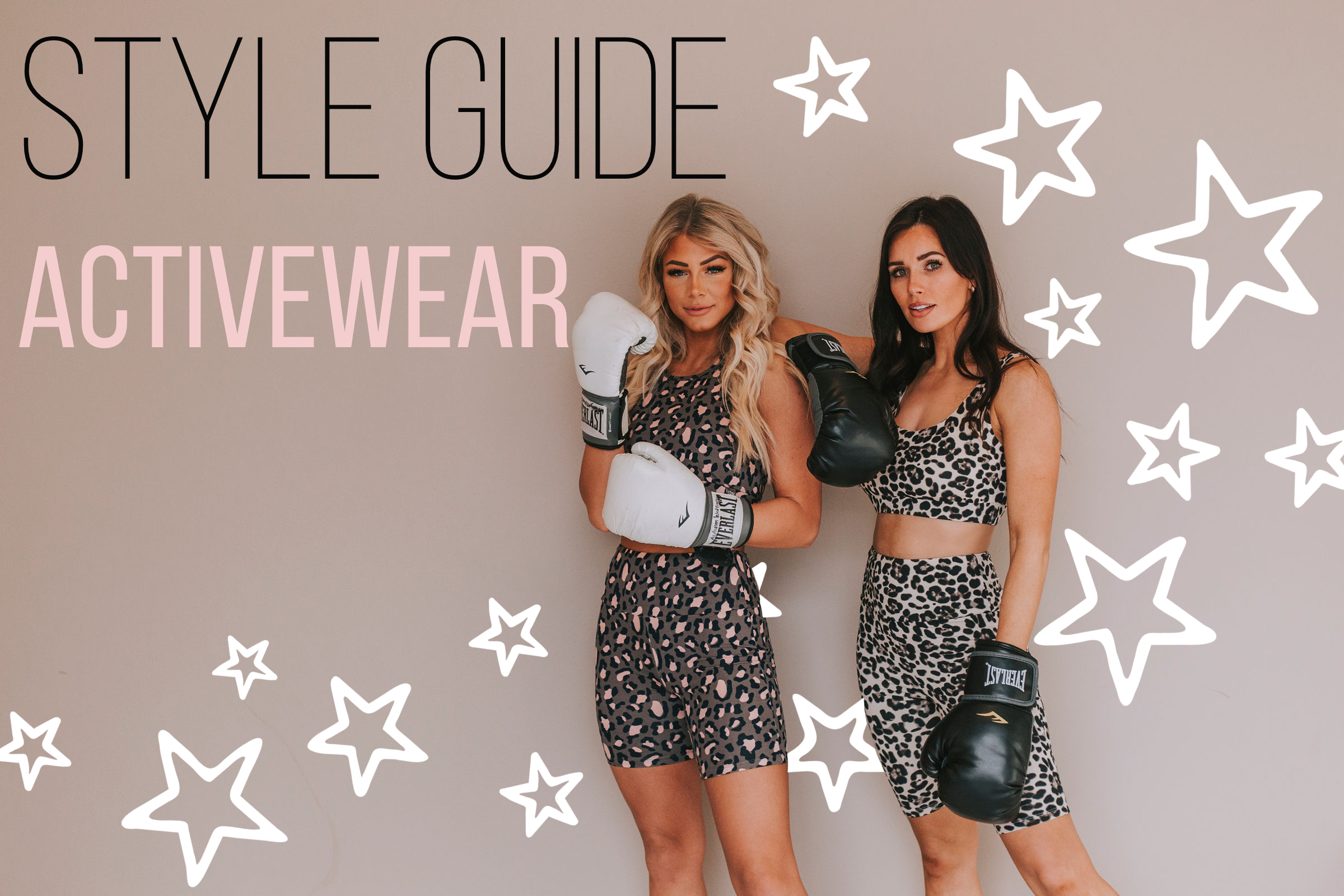 With more than EIGHTY activewear pieces hitting the shop this week (featuring sizes XS-3XL), there are SO MANY options to choose from! I wanted to highlight a few of my favorite pieces and how I'd style them.
You better believe I've told everyone I know about these babies. I hadn't owned biker shorts before these, but I'm now converted and a proud believer, with three black pairs alone. Biker shorts (and specifically these) are great because they're perfect to wear to a fitness class or on a hike, but they're also the perfect streetwear piece to add to your closet. For everyday wear, I'll be styling these with an oversized graphic tee and Air Force 1 sneakers at least three times a week once spring and summer come. At the gym, you can pair these with pretty much any workout top and a cute pair of tennies.
P.S. - These have sold out every time we've had them before, so snag a pair (or three) quick! -available in FIVE colors, sizes XS-L and XL-3XL.
Two other great trends carrying over from 2020 - coordinating sets and athleisure. Sets are a staple for me because of how versatile they are. First of all, you can wear the top and bottom together, or split them up for endless outfit combos. Plus, they're comfy enough to lounge around the house, but you can easily dress them up for a casual night out (or in) with friends. Just throw on a pair of cute sneakers, maybe a little makeup, and throw your hair up into a high ponytail -- it's a ten minute outfit that'll make you look effortlessly put together. 
Shop S-L (Pullover, Joggers), Shop 1XL-3XL (Pullover, Joggers)
Like many girls, a solid pair of black leggings is something I can't go without. Something about them just feels like home (okay, maybe I'm too attached). This pair of leggings specifically is a favorite because they have just the right amount of compression, are so comfy, and have pockets! I'll wear these to hit the gym by pairing them with a cute cropped tee (or really any t-shirt or activewear top) and sneakers. For errands or a quick trip to the mall, I'm going with a graphic tee and sandals, and for any travel I do this year, catch me at the airport sporting these with sneakers and a hoodie. There's about 92 ways to style these leggings, and in 5 colors, you'll never run out of options. I'll be forever grateful that leggings have been accepted as a staple in today's society. 😇
P.S. - These come in sizes XS-L and XL-3XL, with FIVE fun colors in case you want to spice things up.
Cropped Tanks
There are a few tanks featured in this launch, but one of my favorites is the
Never Enough Tank Top
. This will be my go-to for my Saturday morning yoga classes, easily paired with a pair of
leggings
. Going into summer, this tank will also be perfect for a casual day in the sun. I'll be pairing my cropped tanks with high-waisted shorts and pretty much any shoes, depending on the occasion...maybe
slip-on sneakers
, 
slides
, or a classic pair of
white sneakers
. 
Activewear Sets
Similar to athleisure sets (think joggers and pullovers), activewear sets (think leggings or biker shorts with a sports bra or active top) are also a staple for me. I'm always more motivated to hit the gym when I know I'm going to look good, and these are key. One of my top picks for this launch is the Earn Your Stripes Leggings and Earn Your Stripes Sports Bra combo. Black is always a classic, and with the subtle but statement-making tiger stripes paired with the cross-back straps on the sports bra, you're bound to turn heads. Styling sets is effortless, so for hikes on hot days or any HIIT classes, I'll just be adding any pair of running shoes with a hint of black to complete the look.
Those are just a few of my favorite styles, but we have dozens more to check out! Be sure to tag us in any pics you take so we can see how you style this year's launch, @onelovedbabe.