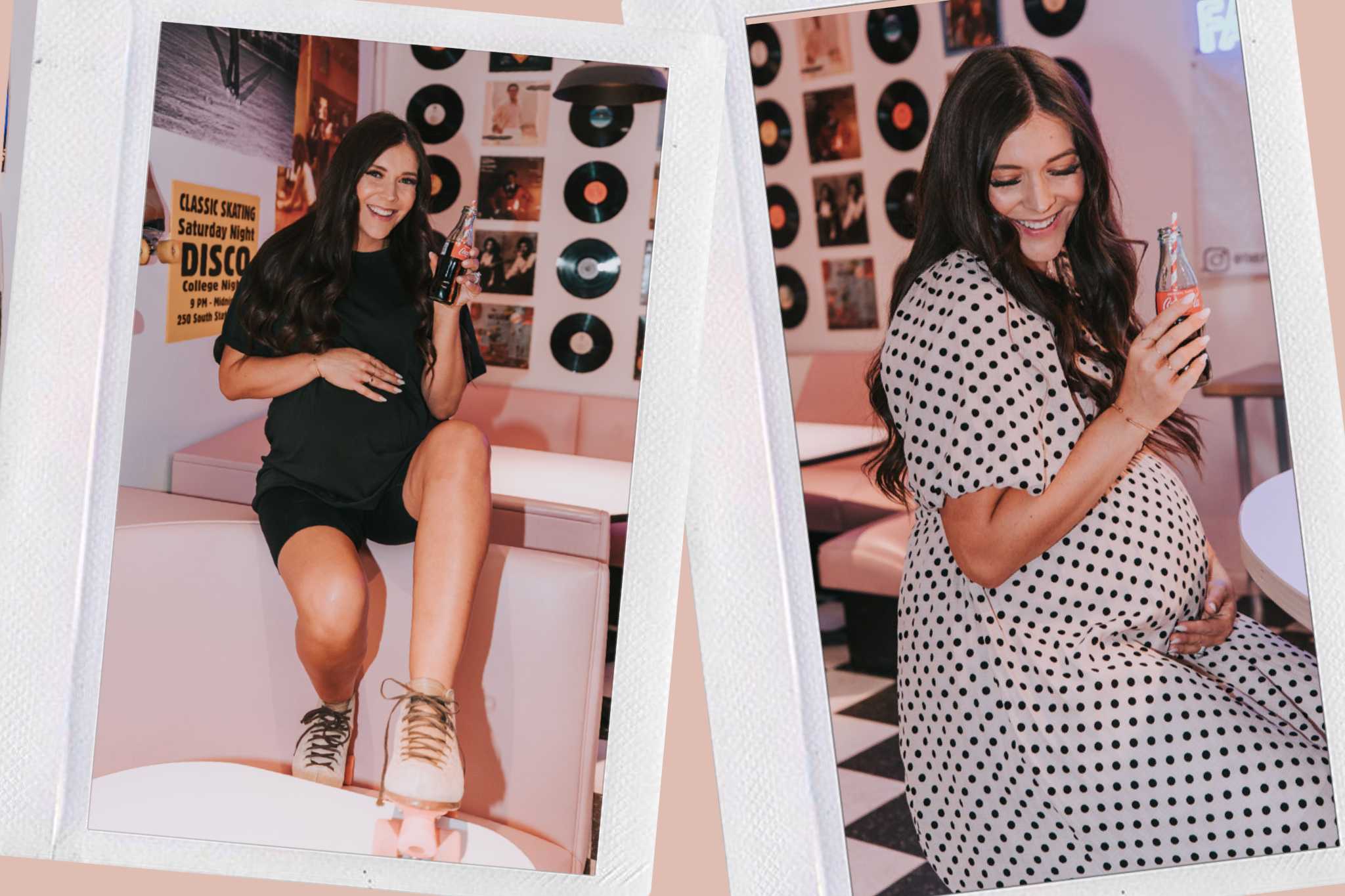 Melanie's Must-Have Maternity
One of the most common questions I've gotten over the past few months is styling my baby bump! Dressing a baby bump can be overwhelming, but it shouldn't be! 
I don't know about you, but I've always struggled finding cute, comfortable maternity options that work with a growing bump AND make your changing body feel beautiful. 
When I found I was pregnant in August 2020 (right in the middle of having COVID and on quarantine 😅), I was determined to focus on our maternity section, and offer pieces that help women feel beautiful AND confident. This pregnancy was hard mentally on me at the beginning. Watching my body change FAST (my bra size increased by 4 cups sizes in ONE MONTH... tmi?) But that's reality for you! It was mentally hard having a closet full of cute clothes that no longer fit my growing body. 
So, I took myself on a little shopping spree, I went to our warehouse and stocked up on allll the maternity friendly options. Pregnancy truly is so beautiful (isn't it amazing what our bodies are capable of?!), and I believe when we feel good in an outfit, it can make all the difference in your day... am I right, or am I right?!
I put together a compilation of some of my favorite OLB Must-Haves for pregnancy, items that have gone with me from my first trimester, all the way to 37 weeks pregnant... I'm down to the final weeks of dressing my bump! The final countdown is on, ladies!! It's all about finding pieces that YOU love!
First on my list... SKIRTS. I don't think I've ever worn as many skirts the last 9 months, as I have my entire life! As I hit my third trimester, jeans just weren't as comfortable as they used to be, so I stocked up on all the skirts that worked with a growing bump. I like to keep them casual and pair it with a graphic tee, tied above my bump, paired with sandals or sneakers, because let's be real, it's all about comfort at the end of pregnancy!
I prefer to size up in my tees, giving me more room to tie above my bump, but I recommend looking at the product measurements to determine what size is best for you! Here are some of my fav combos:
Coleman Skirt + Taste the Rainbow Tee + All-Star Sneakers
Wildest Dreams Skirt + Succulents Tee
Clear Skies Skirt + Chicago Tee
Next up, dresses! Dresses are so easy and comfortable to throw on with a bump! It's all about finding the right material and fit, to work with a growing bump! Here are a few of my favorites that I've worn throughout my pregnancy:
Exclusive Vivian Tie-Dye Dress
Exclusive Enchanted Summer Dress
Last, but not least, graphic tees! I especially love pairing them with biker shorts! This trend has been one of my favorites, even before I was pregnant! There's just something about a good, oversized tee, that makes my heart happy. Here are a few of my faves:
Boot Camp Biker Shorts + Roller Disco Graphic Tee
Blondie Picture This Graphic Tee
To be honest, I'm going to miss dressing my bump. It's been so much fun switching up my wardrobe the last 9 months, and wearing outfits I wouldn't typically wear, but I've never been more ready to hold my baby girl!
We have SO MANY bump friendly options. You can shop our entire collection here. Don't forget to tag @onelovedbabe in your cute baby bump photos, so I can see how you use OLB in your maternity wardrobe!
xoxo,