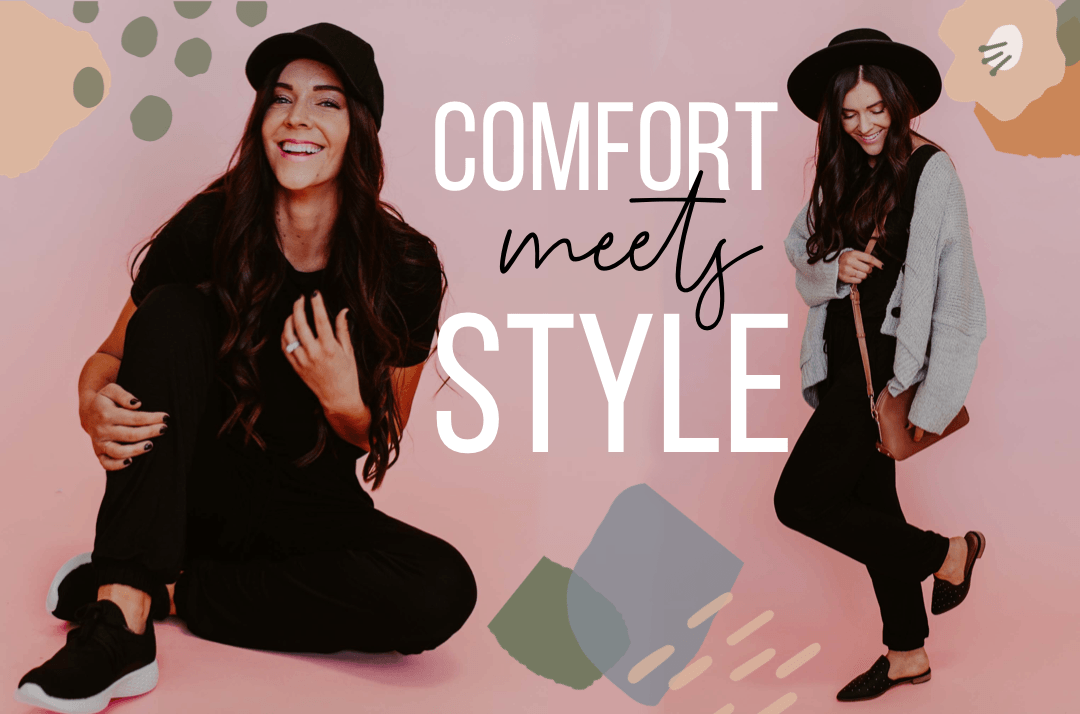 I have been on the lookout for the perfect, most comfortable jumpsuit. When none of the options met my criteria, I decided to create my own! This is where the exclusive Love Song Jumpsuit came to life!
My days are so busy: chasing kids, running to the warehouse, preschool drop off, etc. I wanted a jumpsuit that I could wear all day, no matter what I have on my check-list, that would be comfortable AND something I could also dress up for date night. 
My my main goal with the jumpsuit was the fabric. I wanted material that feels like pajamas, because tbh, who doesn't want to rock pajamas all day?! 
Next is the elastic waistband. I wanted the waistband to a be little thicker, because I personally feel like thicker waistbands that hit right on the waist, are so flattering on ALL body types.
I also added the same elastic around the cuff at the ankle, making it so you can choose whatever length you prefer the legs to be, which makes it work for ALL heights! Pull it up for more of a jogger look with some sneakers (shop my fav
here
), or keep them long and throw on some mules (I love
these
and
these
)! 
I added a small keyhole in the back, with a button closure, making it easy to take on and off... because we all know trips to the little girls room in a jumpsuit can be a little tricky 😜
The outfit options are endless with the jumpsuit, and that's the funnest part about it! Throw on a cardigan and keep it casual, or dress it up with a cute denim jacket! I can't wait to see how you guys style it!