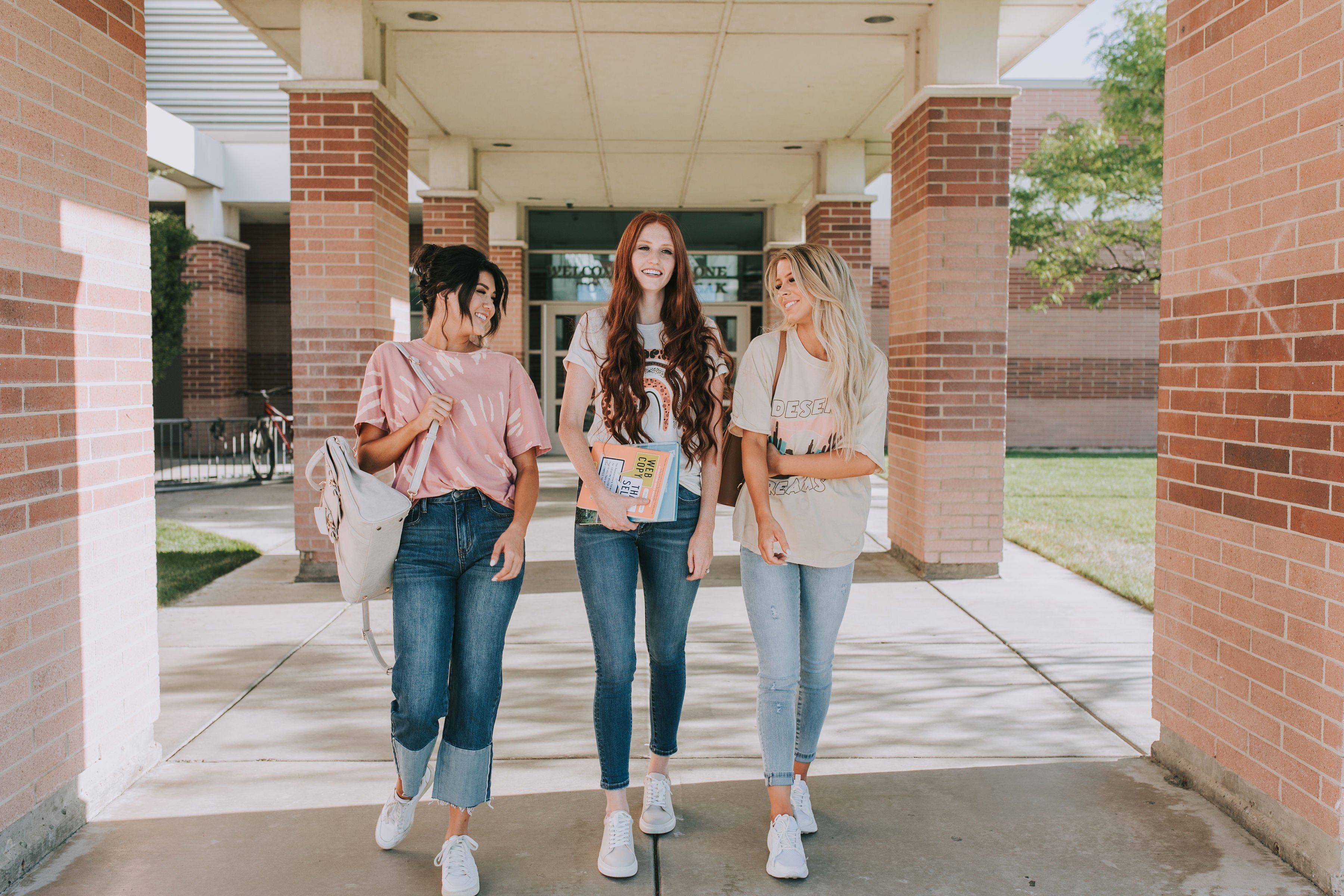 Back to School Outfit Inspo
Maybe it's your senior year of high school. Maybe you're a freshman starting your very first day of college. Or maybe you're a teacher with a classroom all your own! Back to school is a time of ever-building excitement (and some nerves, too!) This year will look different than any other, but whether your school is in-person or done remotely, some new outfits will give you the confidence you need to take the year head on! Besides, clothing hauls originally started with our annual back to school shopping, right?! 😂
We have a beautiful selection of fun 
dresses
that transition well into fall that are perfect for school. Our
matching sets
have been selling like hotcakes (truly, we sell out in just hours!), and we have the BEST selection of
tees
. 
 You can't go through 2020 without having
at least
one tie-dye shirt! We have so many cute, inexpensive options so you don't even have to worry about the mess or process of making your own! Shop our exclusive
Just Imagine Top
in 3 cool colors. 
It will be fall before we know it, and the weather will (finally!) start cooling down. While I absolutely love summer, for whatever reason my fall/winter wardrobe is cuter by far?! Can we talk about how cute our
Pop of Color Sweater
is?! 
Whether you're style is casual, preppy, or sassy & sweet, we have the perfect pieces for back to school. 
So, babes. Even if most of your school year is done over Zoom, make sure you feel cute and confident for those times when you have to have the camera on!