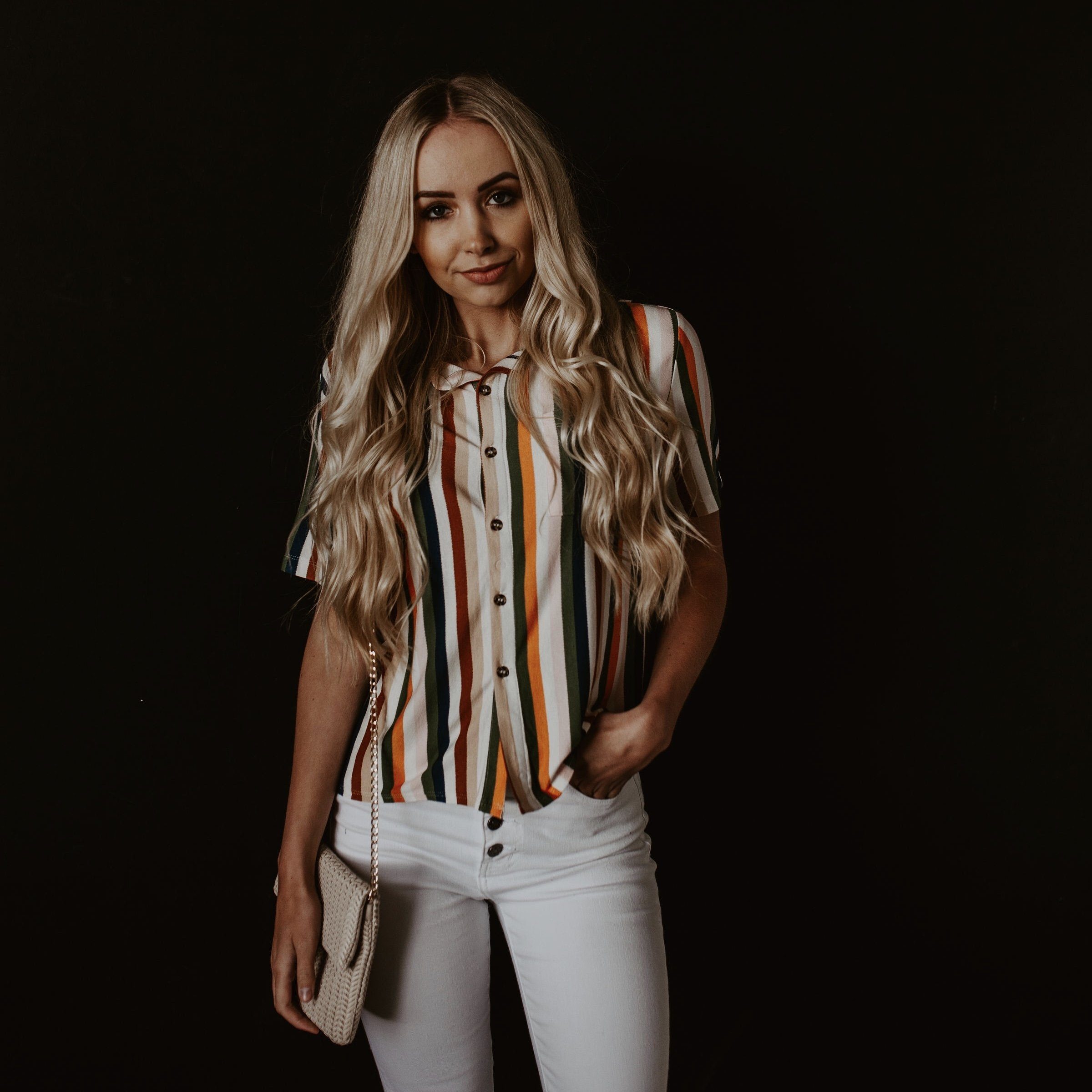 Summer Trends: Button-Up Shirts
There are two trends that have been crazy popular this season - button-up shirts and bold colors. Pair these trends together & you get the cutest tops in the shop! Our button-ups are so unique + trendy, and the fact that they're comfortable too makes them an easy win in my book!
When you find a shirt this good, you buy one in every color - we don't judge! Our Sweet Caroline is easily one of the most comfortable shirts in the shop, and all 8 colors of it practically scream summertime!
It's no secret that I'm a sucker for stripes, and our Gwen Top is no exception! To say I'm obsessed with the bright + bold colors would be a major understatement - and the soft, lightweight fabric is just the cherry on top.
If summer were a shirt, this would be it. It's such a trendy style that speaks for itself without having to over-accessorize. I don't think it's possible for me to hit "add to cart" fast enough!
When it comes to this shirt, the name says it all - honestly, could it be any cuter?! I guess I'm going to need to buy all three colors, cause you can't expect me to choose a favorite!
You'll be looking sharp in this button-up - it puts an original spin on a classic style + we couldn't be more obsessed. We're down to our final few, so you're gonna want to go FAST!
 If you haven't jumped on the button-up trend yet, what are you waiting for?! Grab yourself a couple of these goodies, and feel free to thank me later.