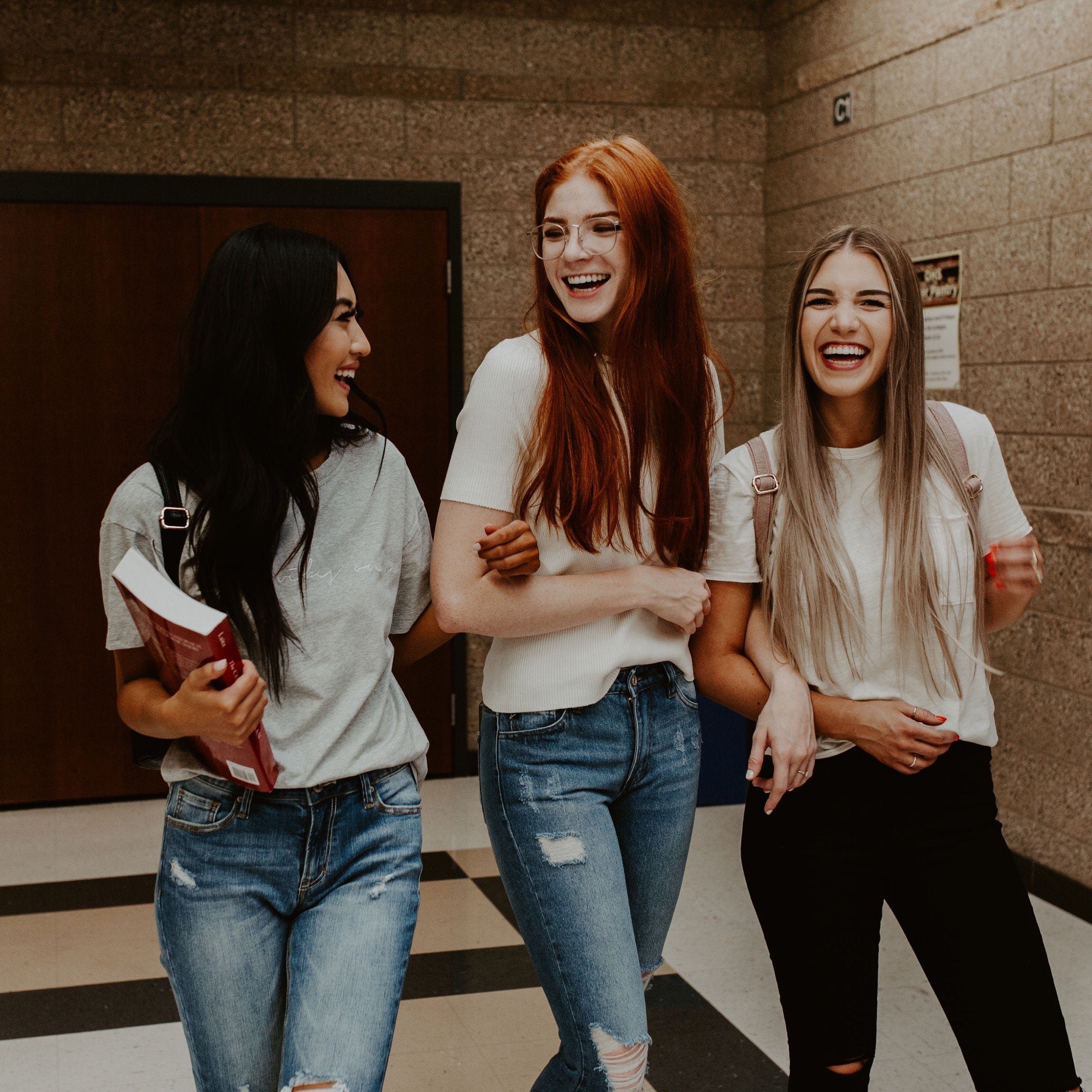 LAST MINUTE BACK TO SCHOOL FASHION NECESSITIES
Can you believe school has started?! Don't be too cool for school by forgetting your last minute fashion necessities! They make your day-to-day outfit the perfect match.
Kick it off with Shoes
Shoes can make or break an outfit, am I right?! They can add so much or so little. My mama always said to pick shoes that compliment your outfit rather then compete with your outfit. She ain't wrong. (turns out she never is?!). I like to pair
 fun, patterned shoes with soft + simple outfits. I let the shoes do the talking, and they have a lot of good to say.
Staple Dress
About once a week I'm feeling fancy. I step away from the jeans and dress it up to feel pretty. (usually it's not by choice- those dang jeans just won't wash themselves). I know I'm not alone in this! We all need that one staple dress to look cute + flattering. 
Basic Tee
Basic Tee's are a must in your back to school wardrobe + you can never have too many! They go with everything and are perfect for layering. Tee's are a classic statement. Grab your favorite pair of jeans, some comfy shoes + call it good! Besides, who doesn't love keeping it simple?!
The Perfect Jeans
Show this school year who's boss with a cute pair of jeans! 
Whether they are flared, cropped, skinny, or bootcut. Every girl needs a pair of jeans that makes her butt look good, while still being comfortable! Plus you look put together with little effort!
Easy to Layer
Layers are a Fall MUST! You will never regret layering, you can wear them with
 literally anything your heart desires
. Who doesn't love an oversized cardigan thats warm + comfy?! AND you can be comfy in the classroom all day long. It's a win win!
Go-to Top
Who doesn't have that one go-to top they wear with everything?! I sure do + I wear it about once a week! And yes, sometimes I have to pull it out of the dirty clothes pile... Sue me. 
Don't forget the accessories
Accessories are the best way to spice up an outfit. Having a bad hair day? Add a hat. Running late? Add a barrette. Literally anything? Add some earrings + move along. Pick a few favorite pieces or have an entire collection, they truly upgrade an outfit!
School is officially in, don't procrastinate your fashion like you do your homework. Hot girl summer may be over, but hot school girl is def in.