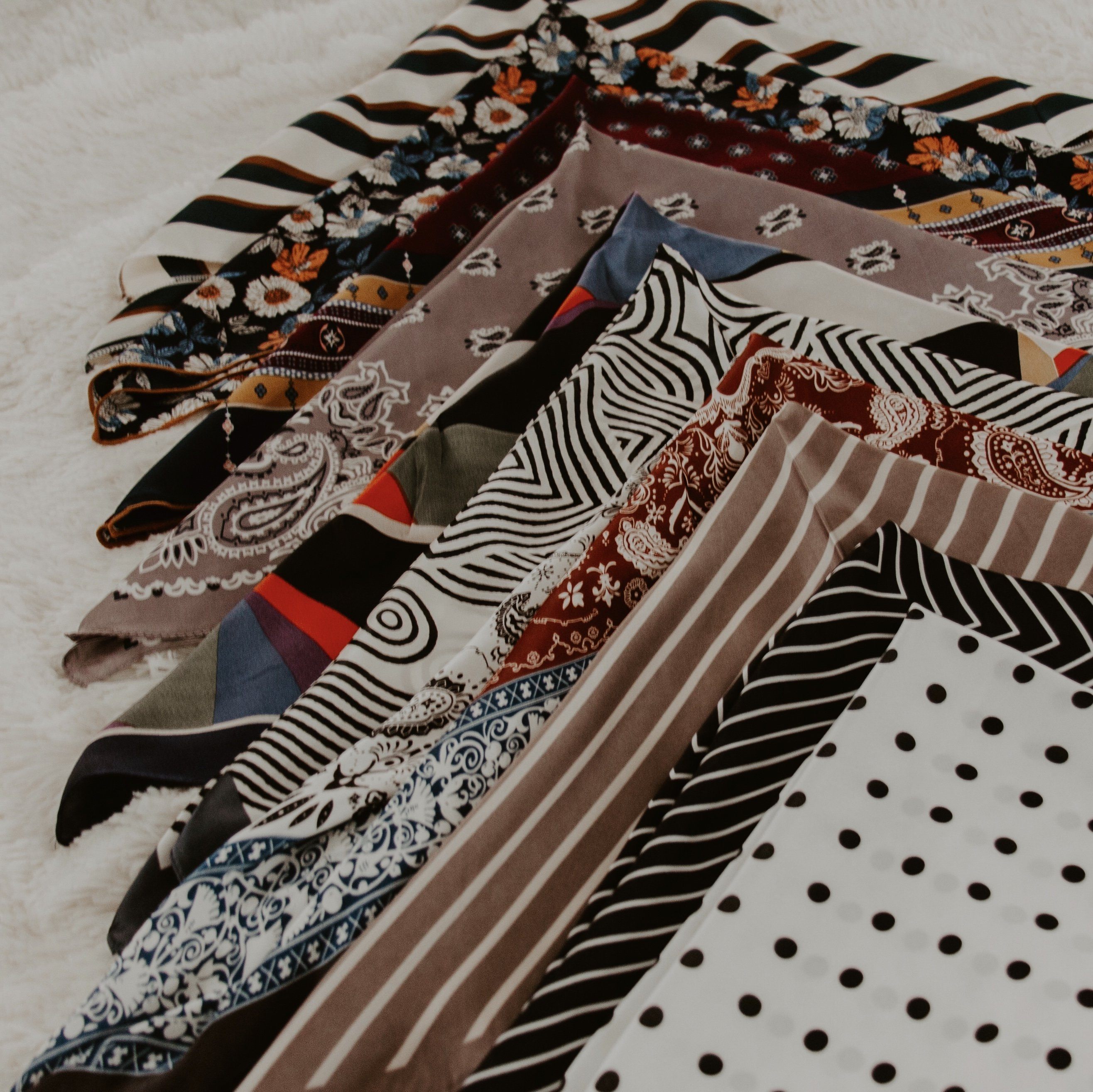 Spring is almost here, and you know what means: ACCESSORIES. Spring outfits are all about the little details, and whether you throw on a hat, a scarf, or a funky pair of earrings, accessories add the perfect finishing touch to any outfit.
One of my favorite ways to add a fun detail to my outfit is to throw on a scarf! They're so cute + I love how many different ways you can wear them. If you've never worn one and need a little inspiration, today is your lucky day - so get ready to add alllll the scarves to your cart. 
1. Wear it as an ascot
(shop this scarf here)
2. Tie it as a headband
3. Put it in a ponytail
(shop this scarf here)
4. Tie it on your belt loop
(shop this scarf here)
5. Add it to the end of your braid
(shop this scarf here)
6. Tie it around a brim hat
These are just a few of my favorite ways to style scarves, but the possibilities are ENDLESS. Shop all of our scarves + more fun spring accessories here!
Happy shopping, babes!